Oded Brandwein: The key to win the title will be to follow the game preparation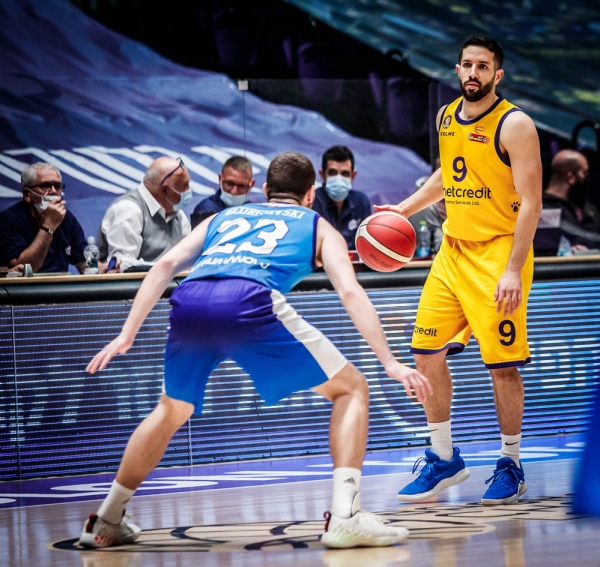 26-04-2021 | 11:37
Oded Brandwein
is one of the most imporant and most experienced players in Hapoel Holon. His contribution wasn't unnoticed as he is a part of a balanced squad which is the only one without a defeat this season in Delasport Balkan League. Now Hapoel Holon will host the Final 4 and will hope to bring joy to its fans. Just a day before the semifinal game against Hapoel Gilboa Galil, here is what
Brandwein
had to say:
- What can you say about your season so far - how do you rate the performance and and how did it help your team throughout the campaign?
- I think it has been a challenging season so far facing different teams from Israel and from Balkan region playing also against different styles of basketball. I feel I contributed to the team winning efforts and was part of that fighting spirit we had every game.
- You have reached the Final 4. What will be the most important for your team in order to have success in the finals of the competition?
- I think the key will be to follow our coach game preparation, attention to details, staying focused and taking it one game at a time.
- What is your opinion about the opponent in the semifinal and what is it that you need to do in order to win and qualify for the final?
- They are a good team, they have their weapons. We faced them already couple of times this season, we know them very well as they also know us. We will need to dictate the game to our philosophy and basketball and to control the game by doing that. I predict a tough fight.
News
Next Game
No Games Scheduled