Avishay Gordon: For me it's important to come focused to play and keep the defense good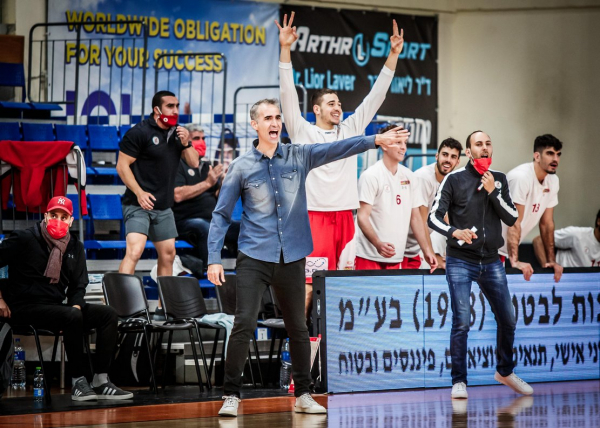 26-04-2021 | 14:03
Avishay Gordon
took over the coaching job at Hapoel Gilboa Galil during the season and has done a very good job so far. He managed to lead his team to Stage 2 of Delasport Balkan League in his second day on the bench and then guided it to the Final 4. Now the task is tough - to play the hosts Hapoel Holon in the second semifinal on Tuesday evening. Just a day before the game, here is what
Gordon
had to say as he is aiming to become the first to win the title both as a player and a head coach:
- 7 years later Hapoel Gilboa Galil is back in the Final 4. How is your team preparing for it?
- We are happy and excited to return to the Final 4 status. The team is preparing in all seriousness and wants to take the Cup.
- Your team has won twice the league, you as a player once. What will be the most important thing in order to repeat that success and do you feel that your experience from the past will help you in the F4?
- It's true we won two final games against strong teams but every game is a different story. For me the important thing is to come focused to play our game and keep the defense good.
- You are playing against Holon in the semifinal. What can you say about your opponent and what kind of game should we expect?
- Holon is one of the most specialized and strongly trained teams in the league. What expects us is a tough, aggressive game, a very high level basketball game in their house with an excellent crowd. It will be very hot and super interesting game
News
Next Game
No Games Scheduled