Shay Shtriks: We did it! We are now ready for the Cherry on the Top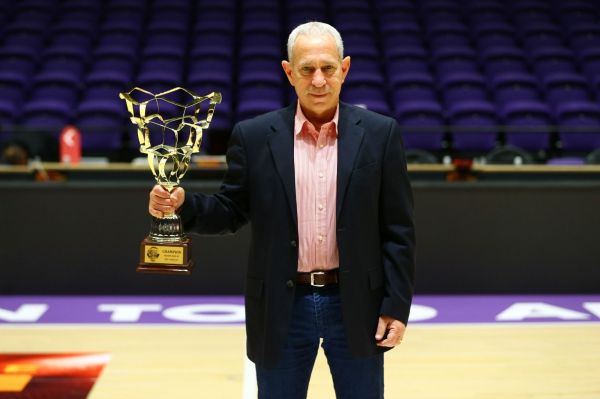 26-04-2021 | 16:48
Delasport Balkan League Final 4 is just around the corner as all the teams are now in Holon and preparing for the games. On the eve of the semifinal clashes which will start in 24 hours, the Sports Director of the competition - Mr. Shay Shtriks had a special statement to make as he said the following:
We did it!
We played 68 games from October 2020 to April 2021. We came over all the obstacles that stood ahead of us. We covered the entire original program without missing one game and finally the best four teams of season 2020-21 are in Israel ready to play four exciting games in Holon Toto Arena, to provide to everyone who loves basketball, to all the people that have been supporting us throughout this very challenging year, a great basketball event.
Hapoel UNET Credit Holon, Hapoel Gilboa Galil, BC Akademik Plovidv and BC Beroe are the best teams of season 2020-21. All of them played from October 2020 to April 2021, travelled between the countries in the Balkan region, flew to and from Israel during March and April.
Players, coaches and team members - no one complained even once - they travelled, played and they deserve to be in this great basketball event in Holon.
The commissioners and referees travelled all the season all over the Balkans and in Israel and provided the most professional and good officiating, supporting the games from their side.
It was the most difficult season ever for all of us - clubs, commissioners, referees, federations, leagues and our organization Delasport Balkan League.
However, we did it and I would like to send my big thank you to all the clubs that participated in BIBL season 2020-21, to the Basketball Federations and Leagues, players, coaches, team members, commissioners, referees, TV people from the Balkans and Sport 5 in Israel, media people, SEGEV crew and DelaSport Balkan league staff - Buba, Maria, Miryana, Stelios, Milos and Lubi. Without them this crazy journey could not be walked and finished.
I want to thank Shlomi Peri from the Israeli Winner league for his great support and cooperation; Roy and Nir from Holon; Arzi and Yoram from Gilboa, Tina and Alex from Akademik and Vasko from Beroe. All of you did your best to support us all the season on the way to Final Four 2021.
I want to send big THANK YOU to our main sponsor and brand name –
DELASPORT
- that believed in us and stood behind us from the first moment giving us the possibility to run the season in the best possible way Thanks to Avi and Dany, to all the people from Delasport Bulgaria and Delasport Israel who have been working with us, next to us all the season! Hopefully the cooperation will continue in the future for the benefit and happiness of us all. Thank you, guys!
For me and my family having the Final Four in Holon is closing a big circle. My late father Shabtay Shtriks was one of dear people that created and built "Holonia". As a child I travelled on Friday evening to all the games of Holon. I played in Holon and I even managed to officiate Holon (mistake) during my referee's years. Having our Final Four in Holon brings happiness and good basketball to Holon, but also makes me very proud and happy. I am sure that my father is watching from Heaven (the best VIP place) and he is happy to see what we will do this week in Holon.
We are now ready for the "Cherry on the Top" - Final Four 2021 with which we will finish the COVID-19 – Delasport BIBL 2020 -21 season in the most POSITIVE and HAPPY way.
MAY THE BEST TEAM WIN!
News
Next Game
No Games Scheduled