The BIBL history of... BC Akademik Plovdiv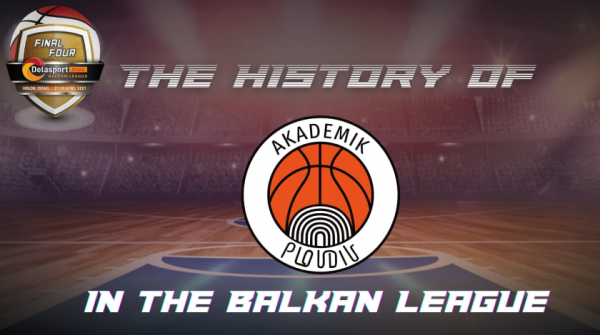 27-04-2021 | 10:59
BC Akademik Plovdiv
will be looking to reach its first ever final in an international competition. This is the team's fourth BIBL season and so far they've reached once the 1/4 finals, once the 1/2 finals and were doing really well last season before the pandemic struck.
Akademik
made its debut in the competition back in 2017. The team played a good regular season finishing fourth and then qualifying for the quarterfinals. There they met KB BaAkhkimi, lost on aggregate and were not able to advance to the Final 4.
That happened the next campaign when Akademik finished third in the Regular season. That allowed them to go play in the F4 in Tirana but unfortunately for the Plovdiv side, they were beaten by eventual champions Blokotehna in the semis. Still Akademik didn't go back to Bulgaria with empty hands as they defeated Beroe for the third place.
As already mentioned, the cancelled 2019/2020 season was going really well for Akademik. The team was doing very good and started off by winning its first seven games. Then followed the defeat in Albania to Vllaznia which happened to be the last game. We could only guess what would've happened but it's clear that Akademik was the favourite at that time to win the trophy.
Now the team from Plovdiv is hoping to reach its first final. In order to do that, they will need to be BC Beroe in the first semifinal which will start at 17:30 hrs and will be broadcast LIVE on RING TV in Bulgaria, Sport 5 in Israel and on Delasport Balkan League YouTube channel.
News
Next Game
No Games Scheduled