The BIBL history of... BC Beroe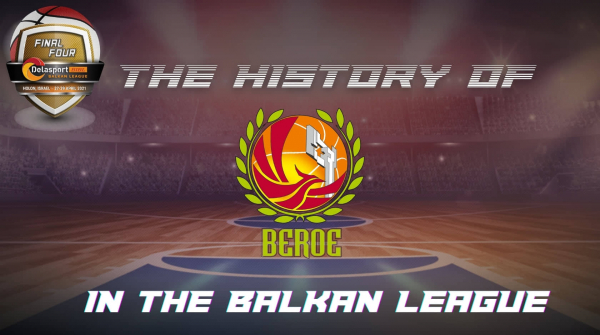 27-04-2021 | 10:59
BC Beroe
is one of the two winners of the competition presented at the Delasport Balkan League Final Four. The Stara Zagora team won the trophy back in 2017 but has also history of losing two semifinal in previous editions.
Beroe made its debut back in 2015 and after a rough start, losing 5 of its first six games, managed to advance following a qualifying tournament. In the second stage of that season Beroe showed its quality to finish second in its group and qualify for the semifinal. There the team lost twice to Sigal Prishtina and was eliminated.
The second season for Beroe came in 2016/17 and it was the best in team's history overall. They started by winning its group in Stage 1 and did the same in Stage 2. That put Beroe in the semifinal and after beating Teodo twice they advanced to the final. Already in the first game the Greens defeated Kumanovo 2009 by 29 points and after winning the second match as well, they lifted the trophy.
After a season of absence Beroe returned to the Balkan League and won the Regular season 2018/19 with 11 wins and just 1 defeat. The team qualified for the Final 4 but missed out on reaching the final after losing to the hosts Teuta. What followed was another defeat as Akademik Plovdiv won the match for 3/4 place.
Beroe is coming to Final Four 2021 with a lot of problems and without three key players. Nevertheless the winning mentality is here and there's no doubt that the team will give its best to reach the final. In order for that to happen they need to defeat BC Akademik Plovdiv in the first semifinal. It will start at 17:30 hrs local time and will be broadcast LIVE on RING TV in Bulgaria, Sport 5 in Israel and on Delasport Balkan League YouTube channel.
News
Next Game
No Games Scheduled