Hapoel Holon - looking to follow in the footsteps of Rilski Sportist and Hapoel Gilboa Galil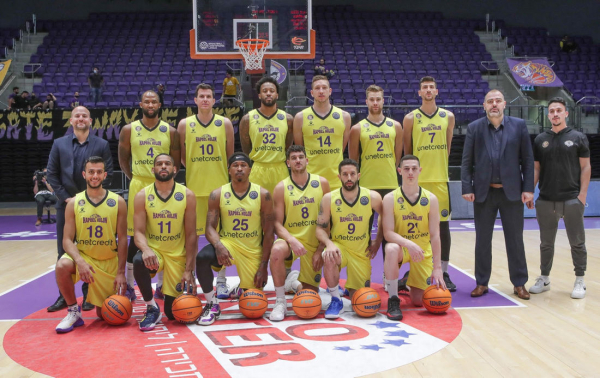 27-04-2021 | 11:35
Not every time the season in the Balkan League have finished with a Final Four, but when they did it was always with excitement and with great games. We can only hope that will be the case in 2021 as Delasport Balkan League Final 4 is just hours away from its start.
The host this year is
Hapoel
Holon
. The team is coming to the finals as the only undefeated in the competition and will of course be looking to celebrate in front of their own fans.
Hapoel
will be looking to repeat that Rilski Sportist and Hapoel Gilboa Galil did years ago. They are the only two teams to have won the BIBL trophy in their first seasons in the competition.
Rilski Sportist
won it back in Final Four 2009 in Samokov which was the first ever edition of the league. Three years later
Hapoel
Gilboa
Galil
did the same when it hosted the F4 in Gan Ner.
Hapoel Holon
will also be hoping to repeat other teams who had success when hosting the even. Back in 2010
Levski
won the Final 4 in Sofia while in 2011
Feni
Industries
did the same when hosting the event in Kavadarci.
Now, in order for
Holon
to became the third debutant to lift the trophy and the fifth host of the Final 4 winning it, it has to first overcome fellow Israeli side
Hapoel
Gilboa
Galil
. The second semifinal tonight is to start at 20:00 and will be broadcast LIVE on RING TV in Bulgaria, Sport 5 in Israel and on Delasport Balkan League YouTube channel.
News
Next Game
No Games Scheduled