Shay Shtriks: I want to thank BTV Media Group, every result is possible in the semifinals (video)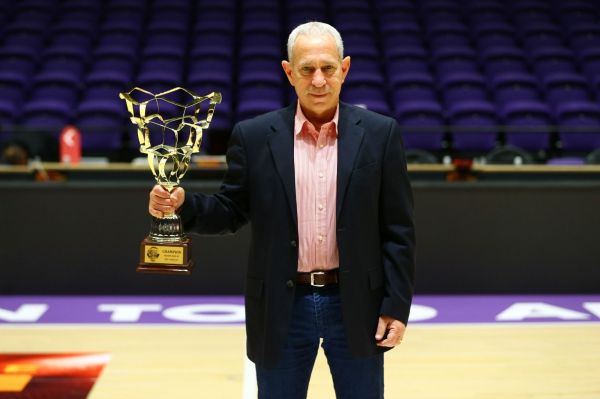 27-04-2021 | 14:50
BTV Media Group
is partnering with Delasport Balkan League for the broadcasting of the Final Four in Bulgaria. The event is taking place in Holon and starts tonight at 17:30 hrs local time when BC Beroe will meet BC Akademik Plovdiv. Then at 20:00 the hosts Hapoel Holon will play Hapoel Gilboa Galil. Both matches will be broadcast LIVE on RING Tv and then on Thursday the same is valid for the 3/4 place game and the final.
BTV sent one of its most famous sports journalists to Holon - Petar Bakardzhiev to cover the event. Hours before its start, he spoke also to the Sports Director of Delasport Balkan League - Mr.
Shay Shtriks
. Here is what he had to say:
"I would like to say thank you to BTV. It's the first time they are making a basketball event so I want to thank everybody who was around that project. I hope we'll continue to work together in the future.To organize something like this here was crazy, dificult but we knew it. The most important thing is that everybody is here and we'll make a basketball celebration for the Bulgarian teams, for the Bulgarian fans, for the Bulgarian basketball and I'm very proud that we are here. My opinion is that we'll have two very strong semifinals and every result is possible. I want one thing - that everybody will be happy from a good basketball."
News
Next Game
No Games Scheduled