MVP Isaiah Miles: It's a huge win for us, the fans brought us back to life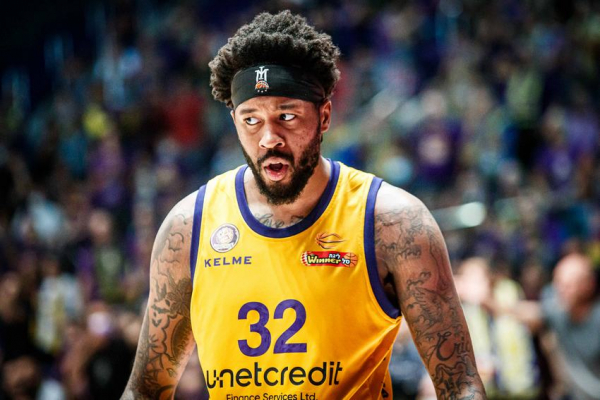 29-04-2021 | 23:09
Isaiah Miles
was chosen as the MVP of Delasport Balkan League Final 4. The American had key contributions in both games as Hapoel Holon lifted the trophy. Here are his first words after the final:
"This win is huge for a lot of players individually as it's the first title for them, including myself. I think that's a big confidence booster moving forward. I think we'll use this as a stepping stone to keep going forward.
Our captain Pnini talked to us in the locker room and gave us the boost that we needed. The energy came also from the fans. If we didn't have them, it would've been a different outcome. They brought us back to life and it helped us.
My teammates were finding my when I was open. Akademik is a really good team. They came out, they fought hard and I respect them. We didn't expect a game like this. They punched us first but we managed to punch back and come out with the victory.
I think our team is a special one. Everyone knows his role and we have one goal in common - to win. I never played in front of a crowd like this so I think they help us to find our way, especially towards the end."
News
Next Game
No Games Scheduled