Thank you all for being part of Delasport Balkan League, season 2020/2021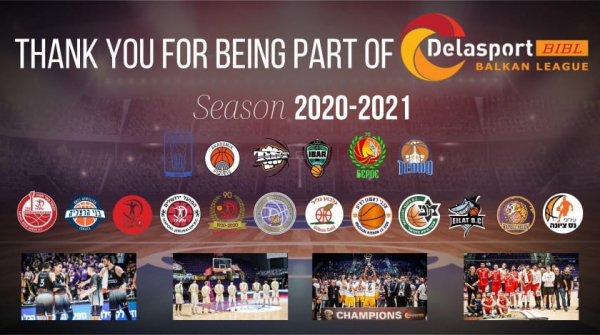 30-04-2021 | 15:15
It's been one of a kind season. It started back in October and after a total of 72 games came to an end on Thursday evening when Hapoel Holon defeated BC Akademik Plovdiv at home to become champion of Delasport Balkan League.
A total of 18 teams took part in the 13th edition of the competition - 12 from Israel, 2 from Bulgaria, 2 from Montenegro and 2 from North Macedonia. It was a big challenge for everyone with all the restrictions in the different countries, with the postpoments of the games and everything that surrounded the campaign, but at the end there was no match that was not played at the end the most beautiful thing was the fact that the final was played before a huge number of spectatora in Holon.
Because of all this, the management of Delasport Balkan League would like to say one BIG Thank you to all the teams that participated in the competition!
We would also to wish you a lot of success for the final part of your local championships.
Enjoy your summer! See you soon!
News
Next Game
No Games Scheduled