Yordan Yankov: We won the respect of the fans in Israel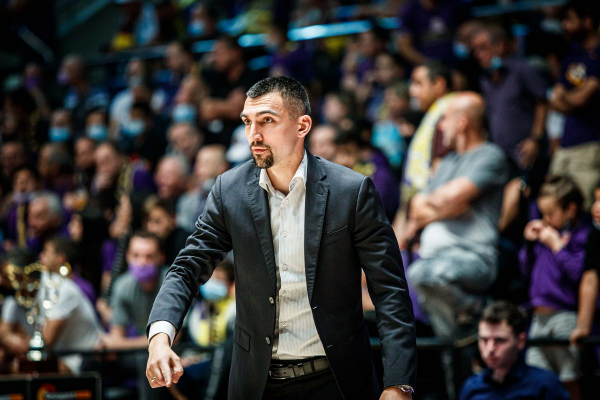 30-04-2021 | 14:49
Only at 33
Yordan Yankov
was able to feel the emotion to be in the final of an international competition. The head coach of Akademik Plovdiv led his team to the last game of the season in Delasport Balkan League but fell short after battling hard against the hosts of the Final 4 - Hapoel Holon.
After the game was over,
Yankov
spoke before the camera of BTV's crew, which was in Israel to cover the event. Here is what he had to say:
"I congratulated the players for the great performance because they left their hearts on the court and we won the respect of all Bulgarian fans and the respect of those in Israel. We played a good game just as I promised after the win against Beroe. I think we were really close to the win. The only thing I regret is the fact that Bachev left the game and couldn't feel the emotion until the end.I think the players understood that every time we step on the court, they need to be at 100%, to play hard regardless of the officiating. When you play herd, defend tough you'll always have success.The fans is the one thing all players missed this season. Generally sports is for fans. The emotion when there are fans in the stands is completely different. This was a great experience for us. The fact that the Final 4 was in Israel was the best thing that the league could've done."
News
Next Game
No Games Scheduled