Thank you, Delasport!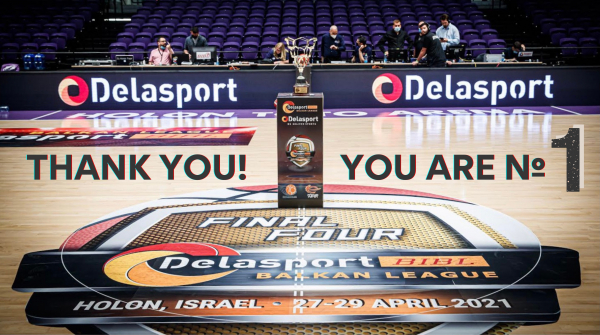 30-04-2021 | 15:16
The 13th DELASPORT Balkan League season is yet in the history books! BC UnetCredit Hapoel Holon is the new champion of the competition and the emotions are still running high.
The BIBL management has a special thank you to say. It's to our main sponsor and brand name - Delasport, to all their management and staff who have supported us since day 1, worked with us throughout all the season with the singe and only purpose - the success of the competition in the name of our beloved basketball game.
BIG Thank you, Delasport! Without you we could not have done it! You are No 1! You are also CHAMPIONS of season 2020/2021!
News
Next Game
No Games Scheduled