We did it together!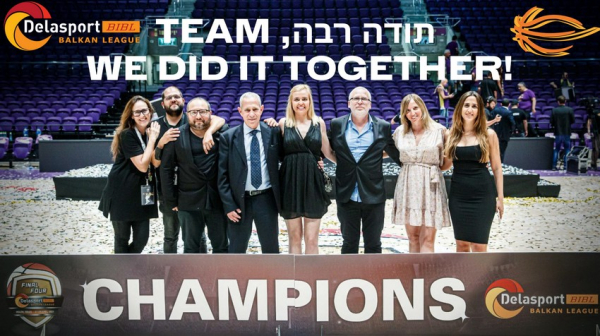 30-04-2021 | 15:28
ONE TEAM! Together!
This has been the main principal, keypoint and the most important word for Delasport Balkan League during season 2020/2021. Together with the Israeli Winner League we have overcome all the possible and unpredictable obstacles but we managed to accomplish something special. There was a lot of adversity, there were a lot of issues, but we finally did it!
We did it together! Thank you, Israeli Winner League!
Our cooperation provided great moments which culminated with an amazing Final 4 in Holon. Hopefully our partnership will continue in the seasons to come as wel!
News
Next Game
No Games Scheduled