The BIBL winner is the top coach of the season in Israel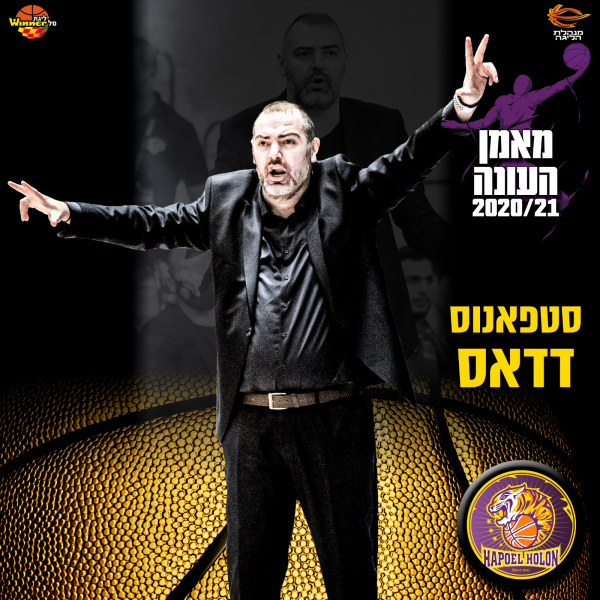 15-06-2021 | 16:39
The head coach of the current Delasport Balkan League winners - H
a
poel
Holon
, has been chosen as the best coach of the season in Israel.
Stefanos
Dedas
received the award personally from the chairman of the league - Shmuel
Frenkel.Dedas
and
Hapoel
Holon
had a strong season which finished in the semifinals after losing the series to Hapoel Gilboa Galil. The Greek coach led the team to the second place in the regular season with 19 wins and 10 losses. The team also reached the Final of Israeli Winner League cup and the semifinals of the State Cup.
Hapoel Holon
had a successful season in Europe as well. Besides from winning the trophy in Delasport Balkan League, the team reached the Final 8 of the Champions League but lost to Spanish side Burgos.
News
Next Game
No Games Scheduled