Akademik Plovdiv will play in Delasport Balkan League for 5th season in a row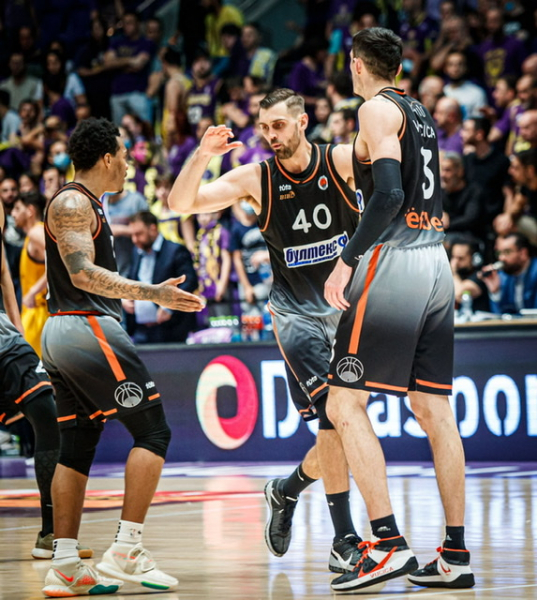 15-07-2021 | 15:56
Akademik Plovdiv
will once again be a part of Delasport Balkan League. Last season's beaten finalists confirmed to the management of the competition officially their intention to continue playing in it.
This will be
Akademik's
5th season in a row in BIBL which underlines the good cooperation between the two sides. There's no doubt that the last campaign was a historic one for the Plovdiv side as it reached the final in the competition. Now Akademik will surely come with ambitions to at least once again reach that stage and will be a team to watch out for.
Akademik
has already announced that the main core of last season's team will remain intact. There is the confirmation that head coach Yordan Yankov will continue with his assistant Aleksandar Gruev. They can count on the experience of Tony Gugino and on the high-flying Nikolay Nikolov while the captain Vasil Bachev is also once again in the roster.
Two of the main performers from season 2020/2021 have left the team - Jere Vucica and Jahii Carson while it's still unclear what is going to happen with Obrad Tomic.
Last season was historic for
Akademik
not only because of the team's final in Delasport Balkan League. The experience from the Final 4 in Holon provided more self-confidence to the team and that led to them defeating Balkan and winning, for the first time ever, the bronze medals in Bulgarian championship. That also means that Akademik will be a part of the Qualifying rounds of FIBA Europe Cup.
After such a great season, Akademik's hopes and ambitions are naturally even bigger. Now as the team confirmed officially its participation in Delasport Balkan League, it's the fourth time to do so after
Ironi
Nahariya
and
Hapoel Galil
Elyon
from Israel and KK
TFT
from North Macedonia.
News
Next Game
No Games Scheduled