Hapoel Galil Elyon to keep the coach and key players for Season 2021-2022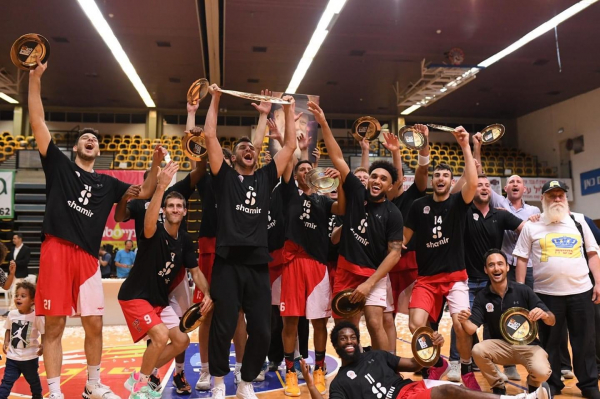 22-07-2021 | 00:28
The Delasport BIBL debutant Hapoel Galil Elyon announced the new contracts of Alon Sapir, Omar Tal, Gabi Chachashvili and Isaiah Eisendorf
, and also of the
head coach Barak Peleg
, who led the team to their return to the Winner League.
"We are happy to announce that we managed to keep the Israeli skeleton of the team for the 2021-2022 season"
, wrote the club in their official Facebook page.
Alon Sapir
(2.01 cm), the 27-year-old team captain will start his third season with the club, after a peek season in which he provided great numbers (13.2 points, 6.8 rebounds, 3.6 assists and 16.4 efficiency index), and showed leadership on and off the court.
Omar Tal
(28, 1.92) will start his fourth season with Hapoel Galil Elyon. It was also a great season for Omar (12.7 points, 5.3 assists, 13.2 efficiency index) and along with Alon he was very much responsible for the amazing team spirit.
Gabi Chachashvili
(22, 2.10) had a wonderful first season and clarified why he is considered one of the best prospects in Israeli basketball (7.9 points, 7.9 rebounds, 13.5 EFF index).
Isaiah Eisendorf
(25, 1.98) also contributed greatly to the exciting end of the last season for Hapoel Galil Elyon (13.5 points, 6.3 rebounds, 13.5 index), including two shots and the free throw that secured the spot in the Winner League.
News
Next Game
No Games Scheduled