Hapoel Galil Eion brings in Jonathan Alon as Sports Director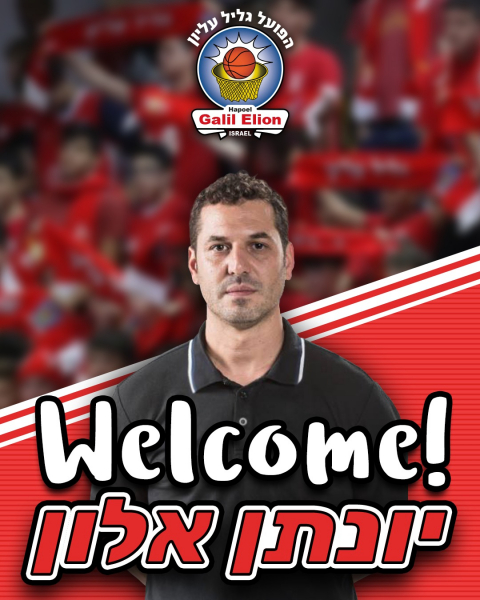 22-07-2021 | 19:51 | Hapoel Galil Elyon
The second Israeli participant in Delasport Balkan League season 2021-2022 Hapoel Galil Elion announced earlier today that the role of a Sports Director will be given to Jonatan Alon.
Jonathan is a respectful name to the Israeli professional basketball being the assistant coach of Hapoel Jerusalem for the past 3 seasons as well as its head coach for the last part of the crazy 2020-2021 season. With his experience in the Winner League so far his main target is to help the head coach Barak Peleg in locating and developing important to the club players in order to achieve the season goals.
Galil Elyon management considers his signing a great reinforcement to the professional staff of the club which just got promoted back to the Winner League but has also decided the border of Israel are too narrow and will come feel the Balkan spirit from the fall.
Jonathan was very pleased to share:
"I am very excited to join the Upper Galillee basketball family. I can see in fron of me a great opportunity to establish a system of player's development at the highest levels as it used to be years ago when Galil Elyon was unstoppable power both in Israel and abroad. I would like to thank the whole management for the trust and I am looking forward to start working with the team and Barak as soon as possible."
Hapoel Galil Elyon has not gone to vacation already working hard on building their roster.
News
Next Game
No Games Scheduled