KB Peja will again be a part of Delasport Balkan League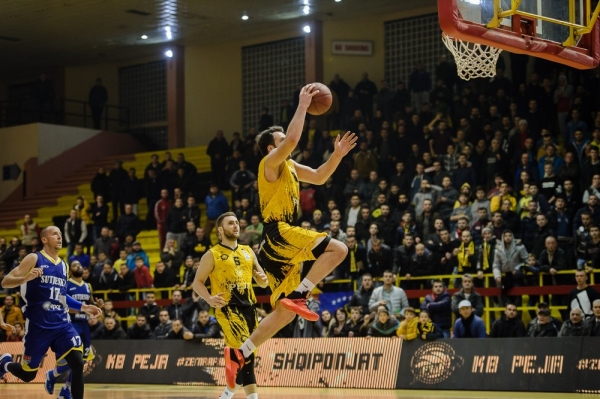 06-08-2021 | 14:13
One more team from Kosovo is returning to Delasport Balkan League. KB
Peja
will again be a part of the competition after the team was officially registered. The club in the meantime also agreed with Kosovo basketball federation to fulfill all the requirements that they needed to in order to get the confirmation and join BIBL.
Peja
was part of the league for season 2019/2020 before it was cancelled so the team is returning after just a year of absence. So far Peja has played a total of 5 times in BIBL with the best result coming in 2017 when the team reached the semifinal stage.
Now
Peja
is coming back with a new president in Mr.
Fatmir
Gashi
and new Sports Director - Mr.
Arber
Elshani
. The team is full with ambitions and hopes for a good season and they will try to perform as best as possible. Last season in Kosovo league the team reached the final but lost to Ylli.
Peja has already announced some of the names that will be a part of the roster for the upcoming season including the head coach. Turkish coach
Semsettin
Bas
will be at the helm of the team which has secured the services of Arian Qallaku, Sami Hajzeri, Mirlind Zekaj, Daniel Lekndreaj and Erdem Ilter.
News
Next Game
No Games Scheduled