TFT replaced one American with another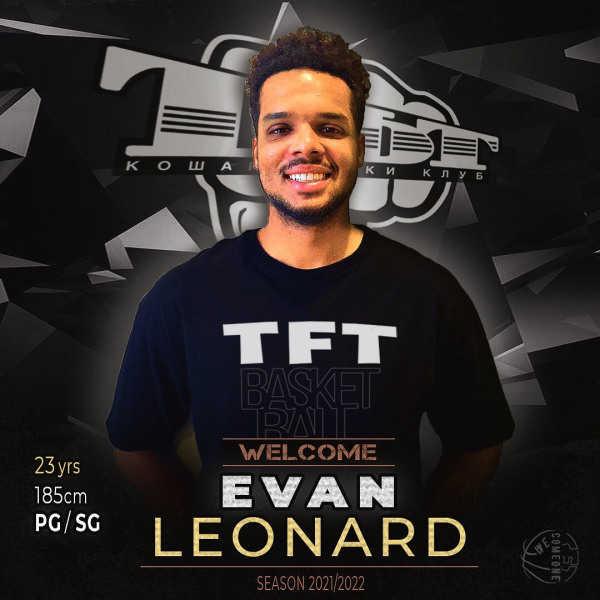 13-08-2021 | 11:27
KK
TFT
is continuing to have a busy summer. The team is still trying to round up its roster for the upcoming season and has added the American
Evan Leonard
. He is replacing previously announced Jovan Mooring who won't be a part of the team.
It will be the first season as a professional for Leonard. He had finished his career in University of California - Irvine, where in the last season averaged 12.5 points, 3.4 rebounds and 2.1 assists per game.
TFT will play in Delasport Balkan League for second season in a row and the club management is hoping that Leonard will be able to help in achieving respectable results.
News
Next Game
No Games Scheduled