The seedings for the Delasport Balkan League draw have been announced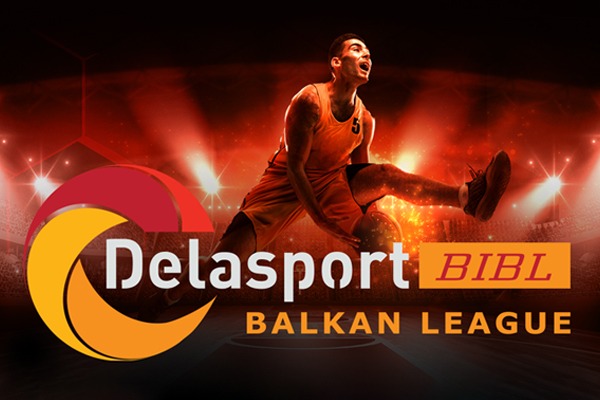 19-08-2021 | 17:15
10 teams from four countries have registered for the upcoming season of Delasport Balkan League so far. As it was already announced, a draw will take place on Thursday, August 26th, in order to determine groups A and B for Stage 1 of the competition. The draw will be streamed LIVE on Delasport Balkan League YouTube's official channel.

A total of 13 clubs may register for the upcoming season, including the champion from the previous one, which can start its participation from Stage 2. In case that Hapoel Holon will join the league from Stage 2, then a Top 9 system will be implemented. If Hapoel Holon will not join BIBL, then it will continue with Top 8 system in the Second Stage.

Until September 9th, two additional places will be kept available for teams from Israel and Montenegro. The champions from last season Hapoel Holon need to confirm their participation until the same date.

The seedings for the draw are as follows:

Seed 1
Ironi Rain Nahariya; Hapoel Nufar Energy Galil Elion

Seed 2
BC Akademik Plovdiv; BC Balkan

Seed 3
KK Kumanovo 2009; KK TFT

Seed 4
BC Beroe; KK Navico Akademija FMP

Seed 5
KB Sigal Prishtina; KB Peja

Seed 6
Team from Israel; Team from Montenegro

The teams will be drawn into two groups of 5/6 teams each with the top 4 qualifying for Stage 2.

KB Peja will be drawn into a group with two teams from North Macedonia due to the team's participation in UNIQA League in order to support the team with the traveling schedule during Stage 1.

The opening games of Delasport Balkan League will be played in Israel on October 12th with Hapoel Nufar Energy Galil Elion as the host and then on October 13th with Ironi Nahariya as the home team.





News
Next Game
12 Oct 2021

Hapoel Nufar Energy Galil Elion
BC Balkan
Schedule
Kfar Blum | Sports Hall

12 Oct 2021
Hapoel Nufar Energy Galil Elion
BC Balkan

Kumanovo | Sports Hall Pero Nakov

12 Oct 2021
KK Kumanovo 2009
KK Kumanovo 2009

Rozaje | Sportski Centar

12 Oct 2021
KK Ibar Rozaje
BC Akademik Plovdiv

Nahariya | Ein Sara

14 Oct 2021
Ironi Rain Nahariya
BC Beroe

Prishtina | Pallati i Rinise dhe Sporteve

14 Oct 2021
KB Sigal Prishtina
BC Akademik Plovdiv

Plovdiv | Complex Sila

19 Oct 2021
BC Akademik Plovdiv
BC Beroe
All times are local time