Quotes after the game KK Navico Akademija FMP - Hapoel Nufar Energy Galil Elion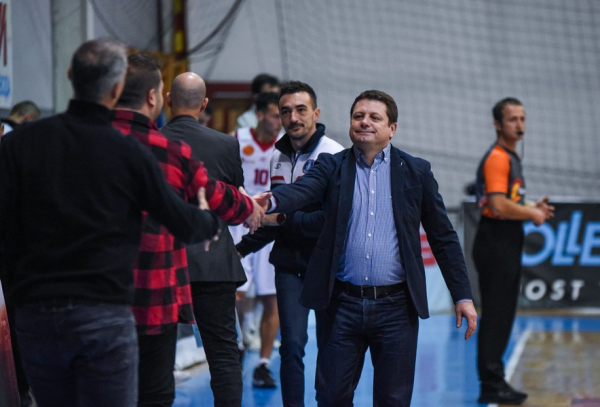 27-10-2021 | 09:37
Hapoel Nufar Energy Galil Elion defeated KK Navico Akademija FMP away to go to 2-0 record in group A of Delasport Balkan League. Below you can find some quotes once the game was over:
Aleksandar Petrovic, head coach of KK Navico Akademija FMP
: "This game was very good experience for our club and we can only learn from it for the future. We were playing against one professional and serious team, and we were doing good in the first half. In 3rd and 4th quarter we didn't manage to play against their aggressive game and we had so much turnovers in that period. We are happy for this experience and we will continue to grow as a club and in our games."
Oliver Dvojakovski, player of KK Navico Akademija FMP
: "It was a good experience for us as a team. This was our first home game in BIBL against one of the teams which is pretending to be in top 4 this season. We were playing our game, but their experience and their aggressive play was the key for their win."
Barak Peleg, head coach of Hapoel Nufar Energy Galil Elion
: "Thank you to the home team, they really did good, we appreciate it. We really respect Navico Akademija FMP, it was tough game and we took it seriously in order to win this match. I feel sad for our injured player and it will be tough for him and we need to keep going, for our next game at Kumanovo."
Itay Moskovits, player of Hapoel Nufar Energy Galil Elion
:"I am happy for the win, but also sad for our teammate who got injured in second quarter. He means a lot for this team and we wish him a fast recovery. It's a tough court but we played our game and this win means much for us because we have another games in the future and we need this win for that."
News
Next Game
06 Dec 2021

KB Sigal Prishtina
KK TFT

| | |
| --- | --- |
| Pallati i Rinise dhe Sporteve | Referees: |
Schedule
Prishtina | Pallati i Rinise dhe Sporteve

06 Dec 2021
KB Sigal Prishtina
KK TFT

Stara Zagora | Obshtinska

07 Dec 2021
BC Beroe
KK Ibar Rozaje

Botevgrad | Arena Botevgrad

08 Dec 2021
BC Balkan
KK Navico Akademija FMP

Plovdiv | Complex Sila

09 Dec 2021
BC Akademik Plovdiv
LIVE
KK Ibar Rozaje

Plovdiv | Complex Sila

14 Dec 2021
BC Akademik Plovdiv
Ironi Rain Nahariya

Skopjie | Nezavisna Makedonija

14 Dec 2021
KK Navico Akademija FMP
LIVE
BC Levski 2014
All times are local time