Quotes after the game KK TFT - BC Akademik Plovdiv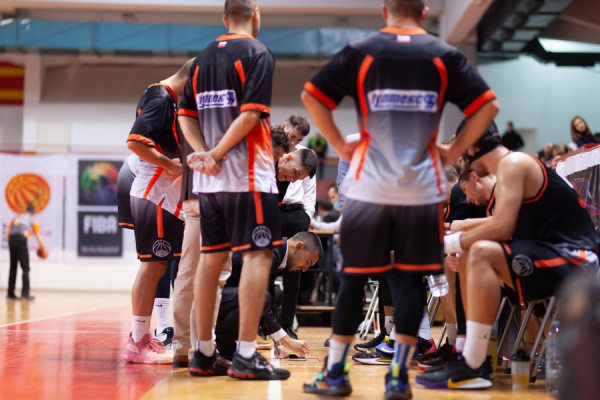 28-10-2021 | 14:13
BC Akademik Plovdiv won its fourth game in a row after beating KK TFT away. Here are some quotes once the game was over:
Edis Nuri, player of KK TFT
: "It was a hard game against Akademik which came as favorite in the game. We were tired from the big number of games we had since the start of the season. It was an even game but at the end, it's normal, the better team usually wins."
Yordan Yankov, head coach of BC Akademik Plovdiv
: "I'm happy with the game. We played a good game and got our fifth straight win which is great for our confidence. I would like to congratulate the TFT team which also played well.
I think overall it was a good game for the spectators as well. I also think that it was good for both teams. We'll continue fighting to get to the next stage in the competition."
News
Next Game
06 Dec 2021
19.00LIVE
Kujtesa, YouTube
KB Sigal Prishtina
KK TFT


Pallati i Rinise dhe Sporteve
Referees:
Ognjen Jokic
Haris Bijedic
Ivan Lakicevic
Commissioner:
Faton Kurshumlija
Schedule
Prishtina | Pallati i Rinise dhe Sporteve

06 Dec 2021 19.00
KB Sigal Prishtina
LIVE
KK TFT
Kujtesa, YouTube

Stara Zagora | Obshtinska

07 Dec 2021 19.00
BC Beroe
LIVE
KK Ibar Rozaje
YouTube

Botevgrad | Arena Botevgrad

08 Dec 2021 18.00
BC Balkan
LIVE
KK Navico Akademija FMP
YouTube

Plovdiv | Complex Sila

09 Dec 2021 18.00
BC Akademik Plovdiv
LIVE
KK Ibar Rozaje
YouTube

Stara Zagora | Obshtinska

13 Dec 2021
BC Beroe
LIVE
Ironi Rain Nahariya

Skopjie | Nezavisna Makedonija

14 Dec 2021
KK Navico Akademija FMP
LIVE
BC Levski 2014
All times are local time