Kumanovo 2009 games postponed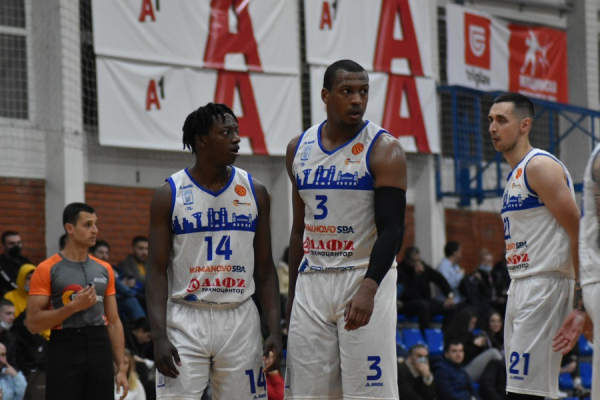 05-11-2021 | 19:48
Delasport Balkan League
is postponing the games of
Kumanovo 2009
. The management of the League took the decision after the North Macedonian club failed to fulfil its obligations to the League.
Here are the words of the Sports Director of Delasport Balkan League - Mr. Shay Shtriks on the issue, sent to KK Kumanovo 2009:
"With all due respect to KK Kumanovo 2009 and the city of Kumanovo we are forced to postpone the games of KK Kumanovo 2009, home and away, in Delasport Balkan League until 25.11.2021 as no official response came to the league after the letter sent to you on 01.11.2021. KK Kumanovo 2009 has been constantly failing to keep and oblige to the Official Regulations for season 2021-2022, does not communicate properly and on time with the League management, officials, including registration,FIBA Rules regarding home games protocols, etc.After discussing all the issues also with the North Macedonia Basketball Federation Secretary-General Mr. Vlatko Georgievski, I took the decision to temporarily postpone your upcoming games and give you the possibility to arrange and reset everything around your club and its participation in Delasport Balkan League so that we continue together smoothly without damaging the image of the country of North Macedonia, the city of Kumanovo, your National Federation and of course of Delasport Balkan League and the people who support our beloved game. The deadline to get in touch with us and fix all the above-mentioned is 25.11.2021.Once all matters are solved, the League will reschedule the games according to the availability of the Bulgarian teams which BC Balkan and BC Levski Sofia.I do hope that all will be fixed as the most important thing for all of us is to provide good basketball strong friendship in the name of the country, city, league and the club KK Kumanovo 2009."
News
Next Game
30 Nov 2022

KK Milenijum Kodio
KB Peja


Bemax Arena
Referees:
Ognjen Jokic
Aleksandar Pavlov
Xhelal Mumini
Commissioner:
Zoran Sutulovic
Schedule
Podgorica | Bemax Arena

30 Nov 2022
KK Milenijum Kodio
KB Peja

Beer Sheva | Noam Khayim Sport Complex

01 Dec 2022
Hapoel Altshuler Shaham Beer Sheva/Dimona
BC Beroe

Stara Zagora | Obshtinska

07 Dec 2022
BC Beroe
BC Budivelnyk Kyiv

Stara Zagora | Obshtinska

13 Dec 2022
BC Beroe
KB Bashkimi

Sofia | Universiada

15 Dec 2022
BC Levski 2014
KB Bashkimi

Peje | Karagaci

20 Dec 2022
KB Peja
KK Milenijum Kodio
All times are local time