Boro Smilkovski: I'm very happy with the way we played (video)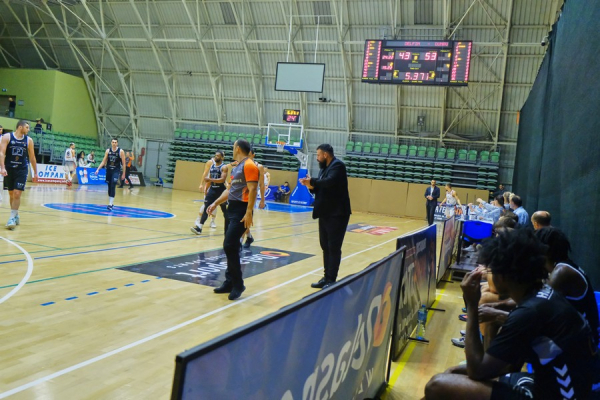 09-11-2021 | 16:59
KK TFT managed to become the first team to defeat Akademik Plovdiv in Delasport Balkan League this season. The Skopje side took revenge for the loss in Skopje and won the match in Bulgaria. Below you can find some quotes from the visiting team:
Boro Smilkovski, head coach of KK TFT
: "My team was exhausted as we had a trip to Israel last week, on Saturday we had a local league game, then traveled to Plovdiv to play Akademik. We also had some missing players because of injuries and our best scorer Landrius Horton also got injured during the game. Despite the roster we had, I'm very happy with the way we played and with the fact that we won. We controlled the game for most of the time and deserved the victory."
Aleksandar Kostoski, player of KK TFT
: "In the last few days we traveled a lot and it had an effect on us. We managed to find the needed energy to do well in Plovdiv. It was really important to us. Our ambitions are to not just be in the group but to also reach the elimination round of the competition. We controlled the game but there were also moments in which we didn't organize well our performance and they came close to us. However I think that we were the better team and deserved to win."
News
Next Game
30 Nov 2022

KK Milenijum Kodio
KB Peja


Bemax Arena
Referees:
Ognjen Jokic
Aleksandar Pavlov
Xhelal Mumini
Commissioner:
Zoran Sutulovic
Schedule
Podgorica | Bemax Arena

30 Nov 2022
KK Milenijum Kodio
KB Peja

Beer Sheva | Noam Khayim Sport Complex

01 Dec 2022
Hapoel Altshuler Shaham Beer Sheva/Dimona
BC Beroe

Stara Zagora | Obshtinska

07 Dec 2022
BC Beroe
BC Budivelnyk Kyiv

Stara Zagora | Obshtinska

13 Dec 2022
BC Beroe
KB Bashkimi

Sofia | Universiada

15 Dec 2022
BC Levski 2014
KB Bashkimi

Peje | Karagaci

20 Dec 2022
KB Peja
KK Milenijum Kodio
All times are local time