Boro Smilkovski: I almost didn't expect that result but I'm really happy with my team (video)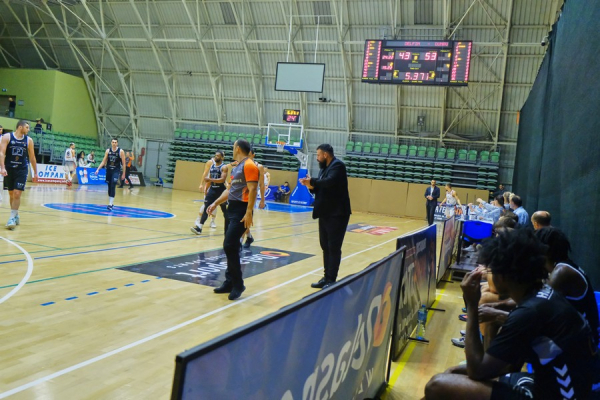 10-11-2021 | 12:31
KK TFT recorded its second win in as many days after beating BC Beroe away in Stara Zagora. Below you can find some comments from the visiting team:
Boro Smilkovski, head coach of KK TFT
: "It was an important game for us. Fourth game in the last few days, including the trip to Israel. I must admit that it's a great result for us. I almost didn't expect it but I'm happy with the reaction by my team. We are having problems with injuries but they had a great response to all of our issues. It's a very important win for us. Our ambitions from the start are to reach the Second Stage so we'll do our best to fulfill our expectations."
Tyron Harris, player of KK TFT
: "It was a tough game as it was back to back but we played really well. We weren't surprised by Beroe as we took the team serious because of last season. We want to be very dominant. We have high expectations this season. In the last one we achieved something not every first team achieves so we want to do more this one."
News
Next Game
20 Dec 2022

KB Peja
KK Milenijum Kodio

| | |
| --- | --- |
| Karagaci | Referees: |
Schedule
Peje | Karagaci

20 Dec 2022
KB Peja
KK Milenijum Kodio

Prizren | Sezai Surroi

27 Dec 2022
KB Bashkimi
Hapoel Altshuler Shaham Beer Sheva/Dimona

Sofia | Universiada

28 Dec 2022
BC Levski 2014
BC Budivelnyk Kyiv

Peje | Karagaci

29 Dec 2022
KB Peja
Hapoel Altshuler Shaham Beer Sheva/Dimona

Podgorica | SKC-Univerziteta Crnegore

04 Jan 2023
KK Milenijum Kodio
BC Levski 2014

Prizren | Sezai Surroi

05 Jan 2023
KB Bashkimi
BC Levski 2014
All times are local time