Hapoel Nufar Energy Galil Elion has no trouble at home to stay unbeaten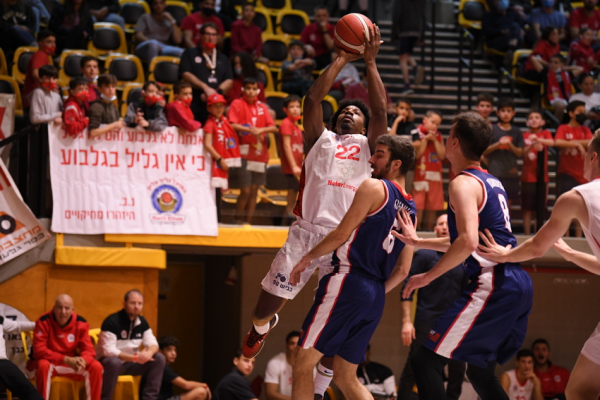 30-11-2021 | 21:23
After few weeks break the season in Delasport Balkan League continued tonight. In a Group A game
Hapoel Nufar Energy Galil Elion
managed to get another win after beating
KK Navico Akademija FMP 107-65
to stay unbeaten. The hosts were the better team from the first minutes and never left any doubt for the final outcome. They increased their advantage in every quarter to secure a big win at the end and to stay on top in the group. In the meantime it was the second defeat for FMP as the team will now turn its attention to Thursday when they'll meet Maccabi Next Urban Haifa. As for Hapoel, the team's next game is on December 21st away at Balkan.
The visitors scored the first points of the game and later led 3-2and 8-7 but it was the final time they were in front. At the middle of the first quarter the hosts were up by just 1 but after making a 10-0 run they went on a double-digit advantage. They increased it to 13 after ten minutes and from that moment on they were in control of the game.
The hosts had a great shooting night scoring 15 triples from just 27 attempts for 55.6%. That compared to 7 of 29 for the visitors proved too much to overcome.
Five players scored in double figures as
Ron Cohen
had a team high 17.
Bryce Washington
added 16 and 8 rebounds as
Yuval
Levin
had 16 and 7.
The visitors were led by
Stefan
Krstajic
and
Billy
Ivey
who both had 15 points.
BOXSCORE
News
Next Game
No Games Scheduled