Konstantin Papazov: We managed to play well for long periods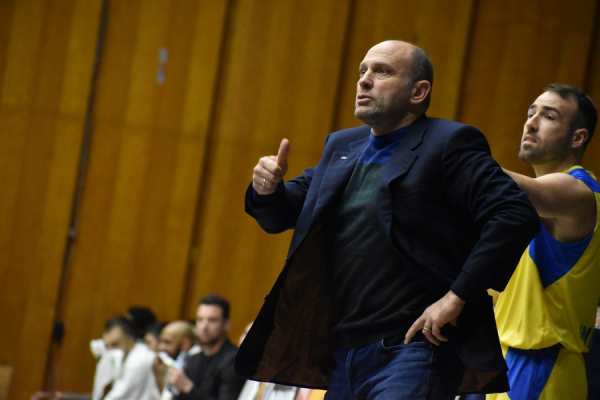 01-12-2021 | 21:29
BC Levski 2014 suffered a home defeat at the hands of BC Balkan in the team's second game of the season in Delasport Balkan League. Below you can check what the coach of The Blues
Konstantin
Papazov
had to say:
"I'm happy that for long periods we managed to play well. Balkan is a good team with a deep rotation. It was a big difference for us that Kostov and Tchernokozhev didn't play. We can't be not happy given our performance for most of the time with the exception of the first minutes of the third quarter when we made a lot of mistakes and Balkan had a lot of fast breaks. In order to advance we need to overcome KK Navico Akademija FMP and I think we'll be able to do that. I'm happy with the way the players performed in the game in such an extreme situation,. There are things that need to be corrected but overall I'm happy. The loss will not influence so much but it was important to see what kind of positives we can take from the game."
Ventsislav Petkov
had to step on the court just a day after returning from the National team games. Here are his words following the game:
"For sure the fact that we missed key players had its effect on the game. We made a lot of easy mistakes and that let them come back in the game and then take the lead. After the break we didn't do some tactical things, again made some mistakes and the difference became too big. Our chances are still alive, we just need to improve our performance on offense and defense in order to have a chance."
News
Next Game
No Games Scheduled