Solid performance from start to finish leads Macabi Next Urban Haifa to a first ever BIBL win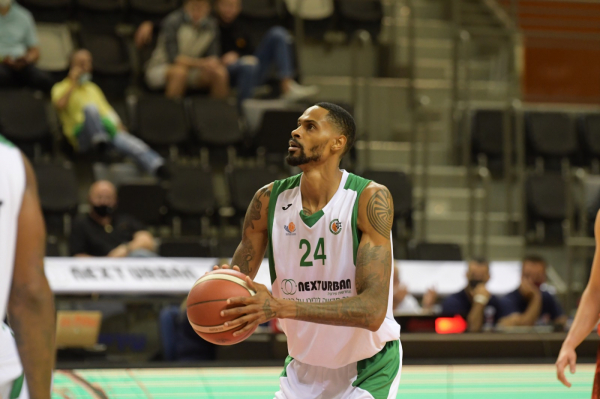 02-12-2021 | 19:55
Maccabi Next Urban Haifa
recorded its first win of the season. The team hosted
KK Navico Akademija FMP
in a Group A contest and won
95-73
thanks to a solid start to the game. The home side managed to build a big lead in the first half which was enough for them to control the contest in the second and come out victorious. Maccabi now has 1-2 record while FMP is at 0-3. Both teams will meet again on December 20th in Skopje while next week the North Macedonian side will travel to Botevgrad to play Balkan.
That win marked also Maccabi's first ever win in Delasport Balkan League. The team had lost all six of its previous games so far - four last season and the first two in this one.
Maccabi played well on defense in the first few minutes as in the middle of the first quarter was already up by 9. Soon the lead went to double-digits as then the hosts held on to it and were up by 10 at the end of the quarter. Early in the second the advantage reached 16 points and later in the period it even went to 20. FMP reacted late to score 4 points in a row to finish the half but in the second things didn't change much. Thanks to a high scoring third quarter the hosts' lead went over 20 points and they had no trouble to close the game with a convincing win.
Kwame Vaughn was the top performer in the match finishing with 26 points and 5 rebounds.
Glen Rice Jr.
had a good all-around game as he finished with 17 points, 7 rebounds and 5 assists as
Josh Freund
scored. 13.
The visitors had four players in double figures with
Stefan Krstajic
leading the way with 16 points.
Luka Stojanovski
had 14 points as
Leonid Todorovski
added 13 and 6 rebounds.
BOXSCORE
News
Next Game
No Games Scheduled