Ibar holds on late to win for first time this season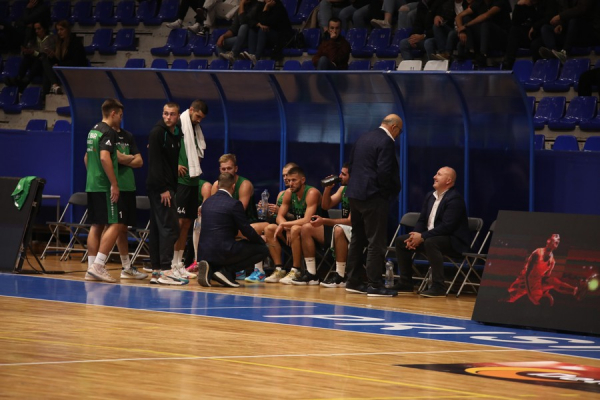 02-12-2021 | 19:53
KK Ibar
recorded its first win of the season in Group A of Delasport Balkan League. The Rozaje team hosted KK
TFT
and in a hard-fought game managed to take a
79-77
victory. It was mainly thanks to a solid third quarter which allowed the home side to get the win. It turned out to be the only one they won but it was by enough of a difference for them to hold on at the end. Ibar now has 1-3 record and will travel to Bulgaria next week to play Beroe and Akademik Plovdiv respectively. As for TFT the team is currently with a 3-3 record as on Monday they'll visit Sigal Prishtina.
As it was the first official game for both teams after the break for the National teams games, they didn't look so good early. Still TFT was playing a bit better and was ahead for most of the time which led to the team being up by 5 at the break. All changed in the third quarter as Ibar scored more in those ten minutes than the team did in the first half. The hosts had 35 points which put them up and they held on in the final minutes. The visitors had tied the score at 68 in the middle of the last quarter but Ibar took the lead for good by scoring the next 5 points. With 5 seconds to play
Kostoski
had a chance to tie but missed both free throws and the hosts celebrated.
Nedim Felec
scored five triples on his way to 19 points as
Vasilije Knezevic
also scored 19 in the win.
Nikola Pavlovic
had a sold debut as he added 12 points.
The visitors were led by
Amir
Smith
who finished with 20 points.
AJ John
was solid with 19 points and 7 rebounds as
Aleksandar Kostoski
scored 13 and dished out 6 assists..
BOXSCORE
News
Next Game
No Games Scheduled