Konstantin Papazov: We have to be happy as we played well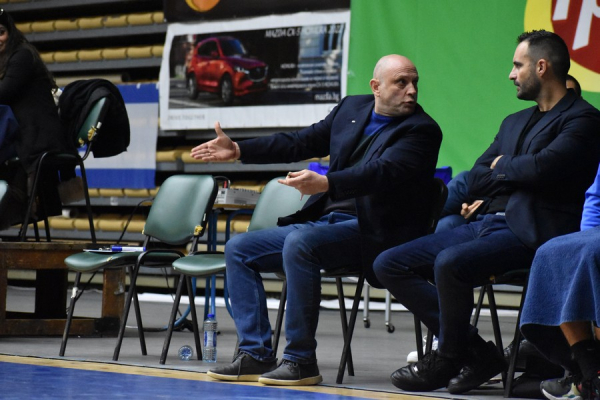 24-12-2021 | 10:51
BC Levski 2014 recorded a very impressive win after beating Hapoel Nufar Energy Galil Elion. Here is what head coach
Konstantin Papazov
had to say following the match:
"We need to be happy because we played well. I think that Hapoel could've underestimated us given the absences of Kostov and Radic and their good performance against Balkan. We opened the game well and when you play without pressure things work out. Until the end of third quarter we had just 5 turnovers and things were good. Then the opponent started taking more risks and the difference came down. We wanted this game a lot. I've always said that when a team is missing important players, the others are loosening up, the pressure to win goes down and this helps you play with more ease. The magic of success most often comes to that.Whatever the reason for our win is, we can't underestimate what we did. Their coach said that they didn't underestimate us and that we are a good team."
Ventsislav Petkov
was one of the main reasons for the win after he scored 28 points. Here are his words following that performance:
"We are preparing for each game the same way and we are trying to be aggressive every time we step on the court. I'm happy that we were able to take advantage from that. I don't know if they underestimated us but I'm really happy for that win.The team play was the key. In this game things worked out for me in the next one it will be someone else. When we play as a team things will be fine for us. Every win is important for us. I'm happy to go out like this against Balkan on Monday as well. For sure when we have shorter rotation it's hard to find a rhythm but hopefully the others will come back soon and we'll enter a better rhythm."
News
Next Game
No Games Scheduled