Delasport BIBL's 2022 starts on a high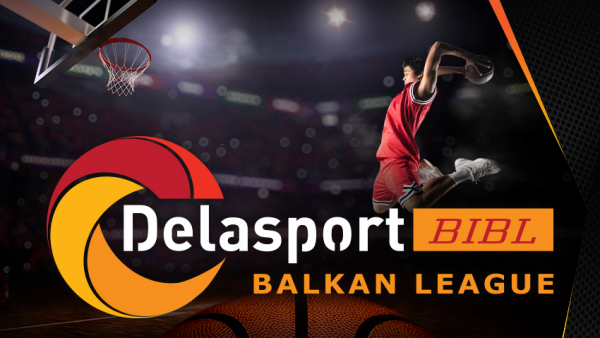 10-01-2022 | 09:44
Here we are and it's time to start 2022 in Delasport Balkan League as well. Each day of the week will offer us a game and as we are getting closer to the end of Stage 1, now every contest is important for the standings and the places in Stage 2.
Maccabi Next Urban Haifa
has arrived in Sofia and will have a total of 3 games until Friday. The team starts with a visit in the capital of Bulgaria as they'll be playing
Levski
. Then on Wednesday they will visit
Balkan
in Botevgrad while in Friday Maccabi will play its home game against The Greens but again in their gym. Those three games will give us a lot of answers and the most important one - will
KK Navico Akademija FMP
keep its chances for qualifying.
The other two games to be played this week will have an important effect on the standings in Group B. On Tuesday
TFT
will host
Ibar
as both teams still have their chances. TFT is at 3-4 record while Ibar is at 2-4 so this game will give a huge advantage over the other.
The other match is between
Beroe
and
Akademik
Plovdiv
. The hosts need to win in order to keep their chances alive while Akademik is already qualified and will play its last game of Stage 1. That however doesn't mean they won't fight for the victory as this is what always the team does. The Stara Zagora team has two games left and needs to win both in order to qualify.
News
Next Game
No Games Scheduled