Boiko Milenkov: Despite the win I can't be happy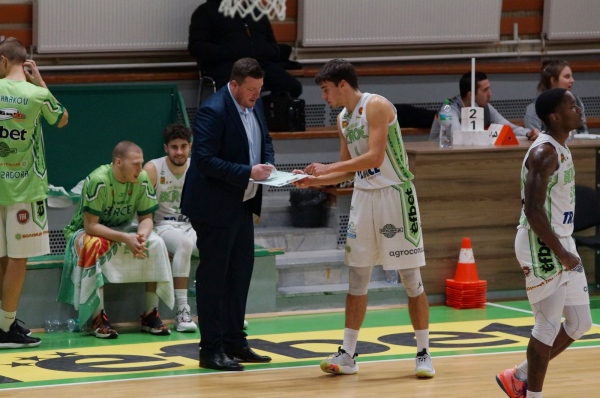 14-01-2022 | 10:17
BC Beroe defeated BC Akademik Plovdiv at home to keep its chances to qualify for Stage 2 alive. Here is what head coach
Boiko
Milenkov
had to say after the win:
"Despite the win, I can't be happy as we had a team against us missing four important players and we didn't have the right approach. In the first half they scored 50 points on us and we were ready to lose the game.We didn't lose it because we mobilized in the second half. We started the game loose, with a lot of problems on defense. We are not making sure that the opponent will miss a shot, we are waiting for it to happen which is a problem. In the second half perhaps we improved and given the shorter rotation Akademik had, we won. I think that if they had their full roster, we would've had no chance."
Anton Cook
had a good offensive game for Beroe finishing with 26 points. Here are his words:
"For most of the game we played pretty sloppy and we were turning the ball over. Then we found a way to turn it around and tried to get a couple of more stops that we were getting because we were giving them easy baskets. In the second half we came out and luckily we made more shots than they did so we got the win."
News
Next Game
No Games Scheduled