KK Navico Akademija FMP finishes its first BIBL season in style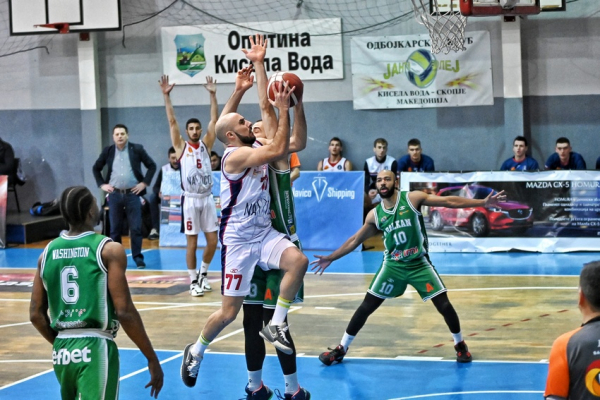 25-01-2022 | 20:20
Despite failing to qualify for Stage 2,
KK Navico Akademija FMP
will keep good memories from the way it finished its first participation in Delasport Balkan League. After beating Levski in Sofia last week, the Skopje team defeated BC Balkan
77-75
in an interesting game at home. With that result FMP will finish with 2 wins and 6 defeats but will stay in the last 5th place due to the fact that it has a tiebreaker advantage against Levski who is also with 2 wins. Balkan in the meantime will finish 3rd in Group A with 4-4 record as Macaabi has the tiebreaker advantage over The Greens from Botevgrad.
Balkan in general played a better first half and had a good 13-point edge at the break. FMP though wasn't giving up and thanks to a good third quarter cut some of the deficit and gave itself a chance to get the win. The hosts finally took the lead with just 3.20 played in the fourth quarter thanks to a Krstajic triple. In the next few minutes the teams exchanged baskets and the game went down to the wire. Balkan took a 2-point lead with 3.13 to go and then with a free throw the difference went to 3 points with 2.30 to play. That however was the final time they scored as Ivey tied with a triple in the next offense and with a minute to go Krstajic hit the go-ahead basket. Then both teams missed some shots and at the end it was the hosts who celebrated.
Stefan Krstajic
had a great game for the home team with game-high 25 points and also 5 rebounds and 4 assists.
Billy Ivey
added 18 points as
Luka Stojanovski
scored 13 points.
The visitors were led by
Travin Thibodeaux
and
Dimitar Dimitrov
who both had 14 points and 8 and 9 rebounds respectively.
BOXSCORE
News
Next Game
No Games Scheduled