Delasport BIBL: Thank you, KK Navico Akademija FMP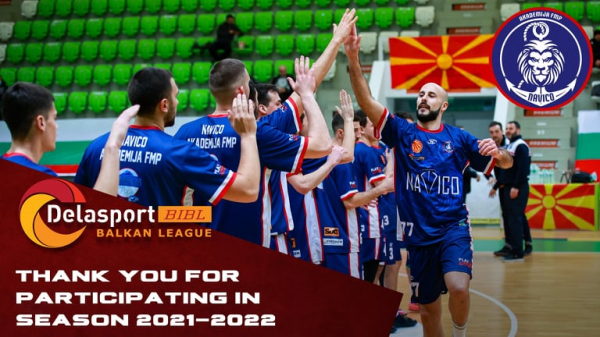 26-01-2022 | 17:49
KK Navico Akademija FMP
failed to qualify for Stage 2 in its first season of Delasport Balkan League. The Skopje team had some nice games in Group A but will finish in 5th place with 2 wins and 6 defeats. They could end tied with Levski, if The Blues from Sofia lose their two remaining games, but the tiebreaker advantage is for the Bulgarian team and that's why FMP is eliminated.
Nevertheless, as a debutant FMP did well. The team lost its first six games but finished with style by beating two strong teams like Levski and Balkan and both times they did it despite being down by double-digits. So that season will be a good and valuable experience for the team from Skopje and it will help them grow and improve in the future.
Now the management of Delasport Balkan League would like to say: Thank you, KK Navico Akademija FMP, for participating in season 2021/2022!
By clicking on the link below, you can check all of KK Navico Akademija FMP's results from the season:
RESULTS OF KK NAVICO AKADEMIJA FMP IN GROUP A OF DELASPORT BALKAN LEAGUE
News
Next Game
No Games Scheduled