Boro Smilkovski: Playing in BIBL is an amazing experience for us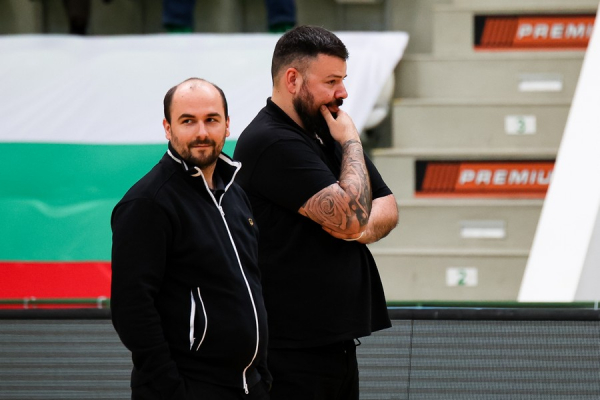 08-04-2022 | 22:21
TFT played its last game of the season in Delasport Balkan League and finished with a loss away to Balkan. Here is what head coach
Boro Smilkovski
had to say once the game was over:
"Ït was our last game in second stage of Balkan league. We did not have any chance to advance forward to the next stage. This is our fifth game in the last 9 days that we were playing . We played very important games in the North Macedonian league on 1st of April, 2nd of April we were already in Israel, played against Maccabi Haifa. Three days in a row we came back again to a very important game in North Macedonian league, it was two days ago. Yesterday we travelled. We came here with a limited roster of players. I gave a break to our starting lineup that they all stayed in North Macedonia for today's game. I tried to wake up a little bit the guys who don't have any minutes in the season so far. It was ugly to be a coach on this kind of game but still i don't know. Maybe we need to go into a deeper rotation and roster that this game will have meaning for the guys who played today. Congratulations to the better team of Balkan. They are a great team and I wish them all the best in the next round. We fulfilled our goal, there were no injured players. It could happen during so many games. We are dedicated to fight in our North Macedonian league for the title. We didn't have any pressure to deliver in Balkan league some amazing results. I think we fulfilled our goal by qualifying to the second stage. As a young club which has existed for 3 years, for us it is more important that we won the Cup in North Macedonia. We have already succeeded in the goal that we may have for the next 5 years. Most important thing for us is to grow as an organisation - travelling, exchanging experience with other countries, to see how it looks away from our border. This is an amazing experience for us. I think we can benefit from that and this gives us positive results. So our participation was a very positive experience and I hope next season we will have a chance to do something better."
Michael Nwabuzor
was once of the players to receive a chance in the game and had 8 points. Here are his words:
"We were kind of shorthanded. We had a game on Tuesday and today we were pretty tired for now and we were short by two players so that is the reason for the result. We are trying to get an extended the roster and give everybody some minutes. We have very important games in North Macedonia to come at home so we just try to get an extended roster for everybody's experience. We will keep going. I can't speak for the whole season in Balkan league ,because I got here in January, but overall BIBL was a good competition, good travel,all good stuff, and I'm looking forward to next season."
News
Next Game
No Games Scheduled