Delasport BIBL: Thank you, KK TFT!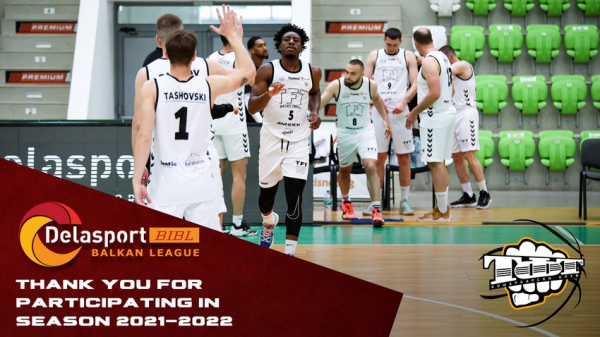 09-04-2022 | 11:17
As Stage 2 is over, KK
TFT's
season in Delasport Balkan League ended as well. The North Macedonian side had its second participation in the competition and for second year in a row managed to advance from Stage 1. In the second stage TFT didn't win a single game but nevertheless left good impression with its overall performance.
TFT
had some good games during the season and with 5 wins managed to advance from Stage 1. One game the team should truly be sorry for is against Ironi Nahariya at home which they lost by 1 and hurt their chances in Stage 2. Nevertheless with 5 wins in Stage 1 TFT once again proved that it belongs to the competition.
Now the management of Delasport Balkan League would like to say: Thank you, KK TFT, for participating in season 2021/2022!
By clicking on the link below, you can check all of KK TFT's results from the season:
RESULTS OF KK TFT IN DELASPORT BALKAN LEAGUE, SEASON 2021/2022
News
Next Game
No Games Scheduled