Maccabi Next Urban Haifa takes solid advantage over Levski after a good final quarter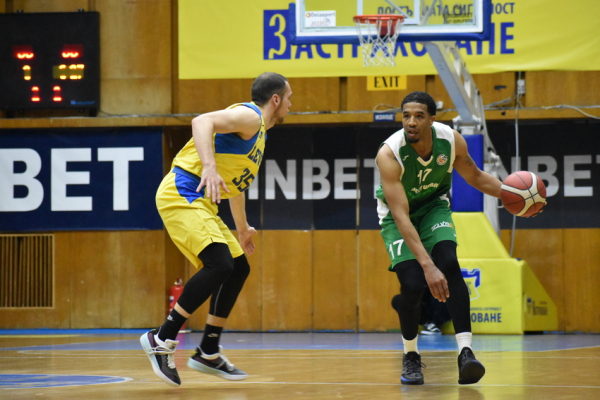 Vaughn led Maccabi with 23 points
19-04-2022 | 21:01
Maccabi Next Urban Haifa
took solid advantage against BC Levski 2014 after the first game of the 1/4 final series. The Israeli side defeated The Blues
91-83
to take an 8-point advantage over its opponent before the second game on Thursday which will decide the last team in the Final 4. It was thanks to a very good fourth quarter that Maccabi was able to take that lead in the series in a high-scoring game. On Thursday, at 17.00, both teams will meet again in Sofia.
In general the game was close and even with both teams exchanging runs and leads. Interestingly enough, Levski won the first three quarter by a single point each, so the team's advantage was just 3 after 30 minutes. In the final period though Maccabi stepped it up on defense, went ahead again and finished the game on a 13-7 run in the final four minutes to take an 8-point advantage after Game
1.Kwame Vaughn
led the winners with 23 points and 6 assists in a good game. Three other players scored 16 points each for the Israeli side -
Admon Gilder, Josh Freund
and
Raphniel
Putney.
The Blues were led by
Zane Knowles
who had a double-double with 24 points and 13 rebounds.
Mario Little
did well with 20 points while
Joshua Parker
added 11 points and 15 assists.
BOXSCORE
News
Next Game
No Games Scheduled