Delasport BIBL: Thank you, BC Levski 2014!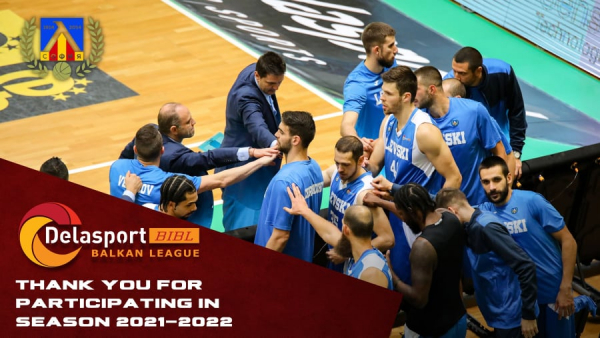 21-04-2022 | 20:09
BC Levski 2014
's season in Delasport Balkan League is over as the team lost twice to Maccabi Next Urban Haifa in the 1/4 finals. The former champions had an a season with ups and downs which unfortunately for them culminated with no place in the Final 4. Levski suffered from injuries at the worst time possible - in Stage 2 and mainly for the games against Maccabi when they missed key players which affected their performance. Still, it was a good learning experience for first year head coach Dimitar Anguelov who will hope to use that experience for the playoffs of the Bulgarian league.
Levski had some good wins in both stages with perhaps the best one coming against Hapoel Nufar Energy Galil Elion in the first part of the season. The team had hopes to reach the Final 4 directly but a loss in Prishtina proved to be costly. Still, with all the problems during the season, it was a respectable performance for The Blues and they can look back at it with some pride.
Now the management of Delasport Balkan League would like to say: Thank you, BC Levski 2014 for participating in season 2021/2022!
By clicking on the link below, you can check all of BC Levski 2014's results from the season:
RESULTS OF BC LEVSKI 2014 IN DELASPORT BALKAN LEAGUE, SEASON 2021/2022
News
Next Game
No Games Scheduled