Road to the Final 4: Maccabi Next Urban Haifa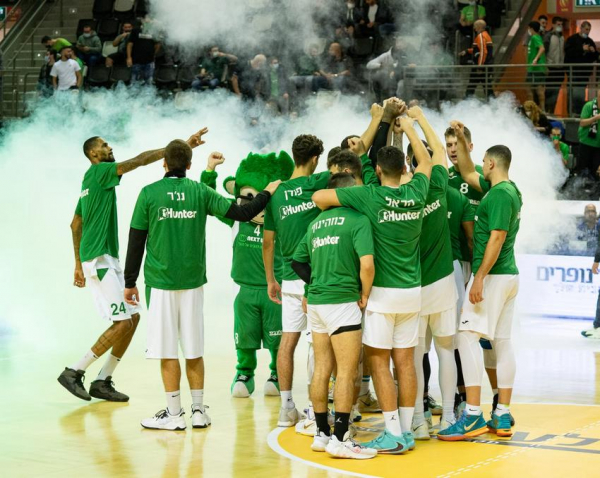 27-04-2022 | 01:44
Maccabi Next Urban Haifa
has had a season with lots of ups and downs but at the end of the day the team is there where it matters – at the Final 4 of Delasport Balkan League. The team has qualified for the finals of the competition and will be looking to win the trophy in order to compensate for the bad performance in Israeli second division.
During the season Maccabi made a lot of changes to its roster and is the only team in the Final 4 which started with a different coach. Once the changes were made though, Maccabi improved and it culminated in two wins against Levski in the playoffs to advance to the F4.
It all started difficult with two defeats to Hapoel Nofar Energy Galil Elion and not the best results in Stage 1. At the end though, the team reached Stage 2 and there once again the start wasn't good. Two losses in a row to Ironi Rain Nahariya made life tougher but the two wins against TFT decided the team's qualification for the ¼ final Stage. There Maccabi met Levski with the two games being played in Sofia. That didn't stop the team as thanks to two wins it advanced to the Final 4.
There were two players in Maccabi's roster who were in a constant form throughout the season and stayed despite the movements. Kwame Vaughn was leading the charge as the main guard while Raphiael Putney was solid in the frontcourt. Adding Steve Taylor to those two brought even more toughness and now Maccabi looks a different team.
Whether all those changes will lead to a place in the Final, we'll know on Friday evening. Maccabi will play Balkan in the second semifinal as a tough battle between two physical teams is expected.
RESULTS OF MACCABI NEXT URBAN HAIFA IN DELASPORT BALKAN LEAGUE, SEASON 2021/2022
News
Next Game
No Games Scheduled