Shai Segalovich: We are proud to be the only team with the same roster from the start of the season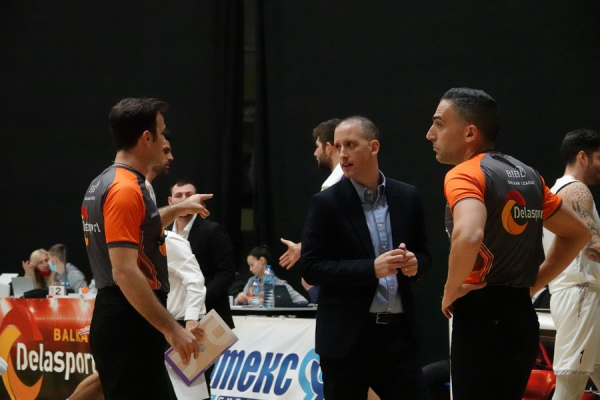 28-04-2022 | 10:30
Ironi Rain Nahariya is hosting the Final 4 of Delasport Balkan League and will have the toughest task playing against Hapoel Nofar Energy Galil Elion in the semifinal. Here is what the coach of the home team -
Shai Segalovich
, had to say hours before the match:
- How is your team coming to the Finals and is the fact that you are hosting the event putting more pressure on you?
- First, we are very proud to be the city and the team that will host the final four event of the Balkan League. During all the season the cooperation between the competition's management and the team was great and the whole city was enjoying being part of it. I all the time prefer to be on the host side, also in my private life, and I'm sure that it will be an enjoying event for everyone.
- Generally how do you rate the team's participation so far and how big of a success for you is to reach the F4?
- I think that the difference between the teams is very small, and Galil Elion is above all the other 3 teams and it's not a secret that they are one of the best teams in first division in Israel. All our focus is on the semis in order to reach the final and then we will think forward. We are the only team, out of the 4 teams, that stayed with the same roster from the beginning of the season till the final four and we are very proud of it.
- What can you say about your opponent in the semifinal and what will be the key in the game in order to qualify for the final?
- They key is to bring the game to be tied till the end by securing our paint and stopping Hapoel's running game. We will be missing one of the key players for us and we need to handle the situation and bring our hurt and character.
News
Next Game
No Games Scheduled