Fake news running around the Bulgarian basketball!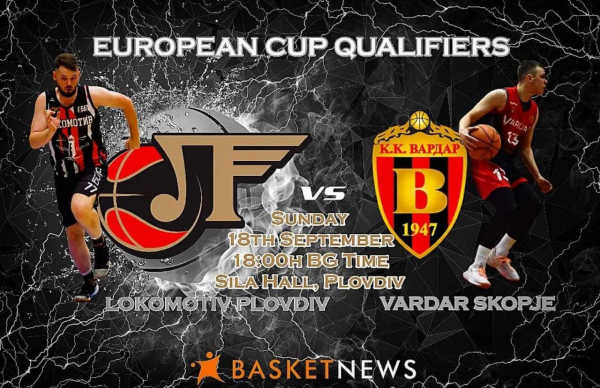 14-09-2022 | 16:23 | tribunaplovdiv.bg
Delasport Balkan League was just notified that few days ago a Plovdiv media called
www.tribunaplovdiv.bg
announced, citing the media's website, that a qualifying game between Lokomotiv Plovdiv and the North Macedonian Vardar Skopje will take place on 18.09.2022 in Plovdiv, Sports Complex SILA, encouraging fans and viewers to buy tickets and go cheer up for Lokomotiv Plovdiv as this game will qualify either of the teams for season 2022-2023 of the Balkan League.
The BIBL management is shocked by the fact that our name has been used without permission and a sports club allowed themselves to take credits and organise anything on our behalf without our knowledge and approval.
Moreover, we hereby declare that this is fake and untruthful news!
Delasport Balkan League is not organizing any qualifying games or tournaments for the upcoming season. Neither we are in touch with Lokomotiv Plovdiv or Vardar Skopje and noone of them will participate or is a possible participant for season 2022-2023 of the Balkan League.
We feel that it is an extremely unsportsmanlike and illegal action by the organizers whoever they are and we are going to contact the authorities in order to understand who and why is using our name and 15-year-history of organization, lying to the basketball fans for its own unclear purposes.
We do remind you that all the real information about Delasport Balkan League is only published here and on our official social media accounts.
T
o read the full fake news in Bulgarian language click on the link below:
https://www.tribunaplovdiv.bg/%d1%84%d0%b5%d0%bd%d0%ba%d0%bb%d1%83%d0%b1%d1%8a%d1%82-%d0%bd%d0%b0-%d0%bb%d0%be%d0%ba%d0%be-%d0%bf%d0%be%d1%80%d0%b5%d0%b4%d0%bd%d0%be-%d0%b5%d0%b2%d1%80%d0%be%d0%bf%d0%b5%d0%b9%d1%81%d0%ba%d0%be/
News
Next Game
12 Dec 2023
17:30
KB Sigal Prishtina
KK Plevlja


Pallati i Rinise dhe Sporteve
Referees:
Ognjen Jokic
Stefan Kuburovic
Kenan Gusmirovic
Commissioner:
Duro Kicovic
Schedule
Prishtina | Pallati i Rinise dhe Sporteve

12 Dec 2023 17:30
KB Sigal Prishtina
KK Plevlja

|

18 Dec 2023
PAYABL EKA AEL
KK Lovcen 1947
All times are local time