KB Peja overpowered KB Bashkimi in Kosovo derby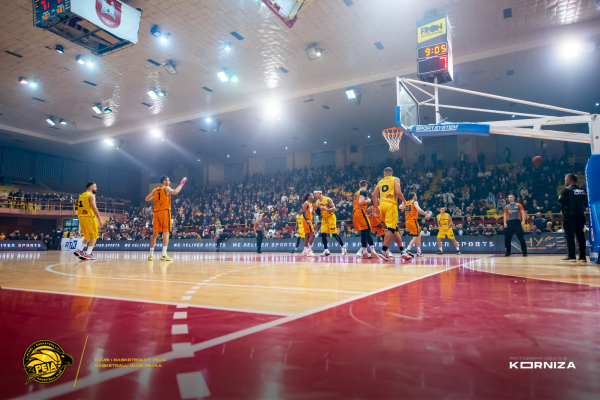 24-11-2022 | 00:37
KB Peja got its second Delasport Balkan League win after a victory over KB Bashkimi 76-72 in a great derby atmosphere in the Kosovo derby.
KB Peja won previously against KB Bashkimi in the local Super League, and after one more tight game made a double.
KB Peja had better minutes in the first half and led at the break 40-34.
Bashkimi, which is still winless under the new coach Audrius Prakuraitis, in the second half was better than Peja, but not enough for a comeback.
Rodney Purvis with 22 points was the most efficient for the win. Jalen Tate contributed with 19 points and 3 assists, and Brad Waldow with 17 points and 9 rebounds.
Curtis Jones had 27 points, along with 6 assists for Bashkimi, and Prentiss Nixon, Fahro Alihodzic, and Fisnik Rugova scored 10 points each.
FULL STATS
News
Next Game
No Games Scheduled