BC Budivelnyk cruised past Levski in Sofia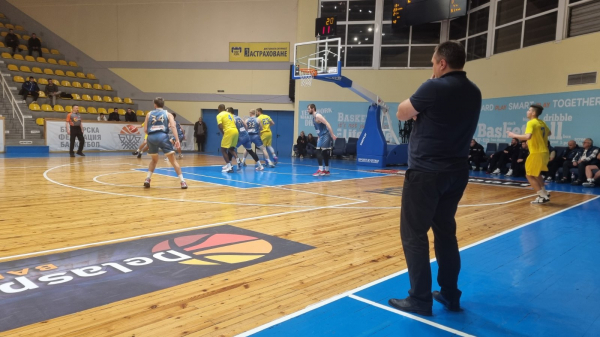 28-12-2022 | 19:38
BC Budivelnyk outperformed Levski for its third win for the season in Delasport Balkan League in Sofia - 95-67.
The Ukrainian team was better from the start, with an 8-0 run from the beginning.
Levski cut the lead to 5 a couple of times, but around the middle of the second quarter, BC Budivelnyk launched on a different speed and gained a 15+ lead. The break came at 37-54 for the Ukrainians behind 13 points by Bobrov and 12 by Bliznuyk.
For 23 minutes of playing time, Budivelnyk already had 60 points in the bag and led by 20.
Levski kept the fight going but all the hosts were able to do is show desire and will but the opponent was on another level.
The game was done around the last 5 minutes with the lead reaching 30 points.
Bogdan Blizniuk was topscorer for the win with 20 points.
Krasimir Petrov scored 16 for Levski.
News
Next Game
No Games Scheduled