KB Bashkimi with forfeit for not traveling to Podgorica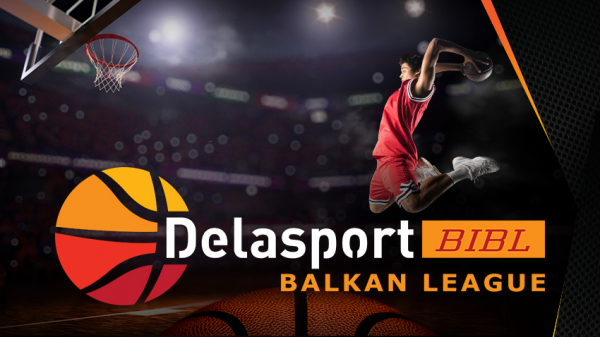 01-02-2023 | 11:12
The decision of KB Bashkimi not to travel and play against KK Milenijum resulted in a forfeit.
The result of Game RS23 will be counted 20-0.
As Delasport Balkan League announced, the game was not held as per schedule on 31.01.2023 because KB Bashkimi last minute decision to stay in Kosovo.
On 30.01.23 late in the night after the game in the local league – KB Bashkimi vs KB Peja the GM of KB Bashkimi Mr.Perteshi Rahman informed Mr. Shay Shtriks by SMS that the team will travel on the game day to participate in the game with the short roster which will include several juniors players as some of the players are not ready to travel.
During the pandemic and in the last 2 seasons the Balkan League provides the possibility to the teams in case of injury or illness of players to register up to two (2) players from the junior teams to replace those players that cannot travel. Article 8.4.2 The Balkan League in the last 2 seasons and during the pandemic provides the possibility for the team to play the game with nine (9) players. Article 8.4.16
KB Bashkimi management took the decision not to travel to play the game in Podgorica they did not use the options which the Balkan League provide to each team.
The information we got was that several players refuse to travel to the game and some of the players according to the recommendation of the doctor should take a rest and can not travel.
As a Basketball organization that manages the league, we providing to the teams with several options in case of some players due to injury or illness cannot play. But we can not accept and agreed that a team will take a decision not to travel to the official league game, especially the evening before the team was playing with an almost full roster in a league game and even win the game.
Moreover, this is the third (3) time that KB Bashkimi asked the league to change the dates of the games that were official in the program and the league accepted the request of KB Bashkimi the last two times.
The decision of the Sports Director of the league according to Article 8.4.16 is:
"As the team was not ready to play, and did not use the rights to travel with 9 players including junior players the team shall lose the game by forfeit. the score shall be 20-0 (twenty to zero) to KK Mielenijum.In order not to eliminate the possibility of KB Bashkimi to qualify to the Playoffs games.
Taking into consideration that the team management did try but could not find the proper solution to provide 9 players to travel and to play the game, the team will receive 1 point in the classification.
In case of a second forfeit: the club shall be disqualified for the remainder of the BIBL competition. In addition, the participation deposit shall not be reimbursed to the same club."
News
Next Game
No Games Scheduled