Two of two for Bashkimi in Bulgaria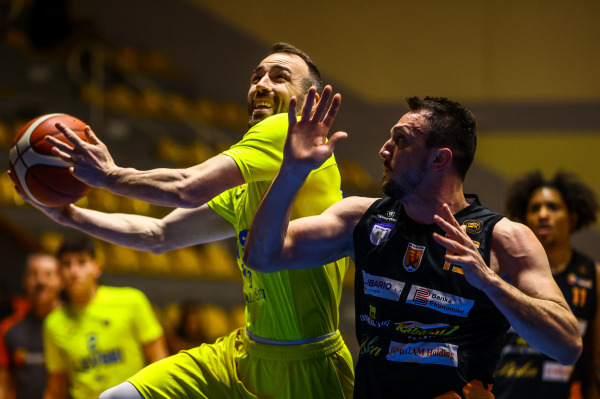 21-02-2023 | 20:32
KB Bashkimi will remember well its trip to Bulgaria - after zero wins in the first 5 games for the season, now in two days, the Kosovo team had two wins in two days.
The first victory was recorded in Stara Zagora, and on Tuesday KB Bashkimi won against Levski in Sofia 84-79.
Levski was missing key players - injured Alan Arnett and Nikolay Mihaylov as well as Lachezar Dimitrov who is on national team duty.
The long road and game the day before got KB Bashkimi tired and this helped Levski to make an even match-up, despite playing with lots of juniors.
The match was very even from the start to the last two minutes, where the Prizren team made the difference.
It was Bashkimi's big men who made the difference - Samardo Samuels shined under the basket tonight, scoring 23 points and grabbing 9 rebounds. Daniel Lekndreaj was the only one on the team who did a double-double, giving 18 points and 10 rebounds. Dajuan Graf again proved to be instrumental, while he scored 13 points and 6 assists.
Levski captain Asen Velikov had a superb triple-double with 17 points, 14 rebounds, and 11 assists.
News
Next Game
No Games Scheduled