Peja passed through Sofia with flying colors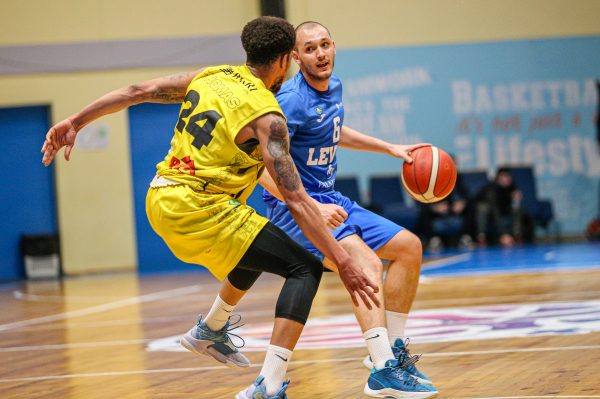 01-03-2023 | 23:05
KB Peja passed through Sofia for its first game from the Bulgarian trip with ease.
The Kosovo team beat Levski without many difficulties 86-74.
Peja is second on the table with a record of 5-1, while the Bulgarian team remains last in the competition, with seven defeats.
Peja playing in a fairly new lineup and a new coach took the initiative from the first minute of the match. The Kosovars had good moments in offense, while Levski couldn't keep up. Thus, for most of the opening period, Peja was ahead but 2 minutes before the end, after a series of strong defenses, Levski equalized to 16:16.
From there until the end of the quarter, the hosts scored only one free throw, and Peja led again with 6 - 23:17.
The visitors took a double-digit lead early in the second half. They gradually managed to raise it more seriously, thanks to the superiority in the basket and the great three-pointers they scored. On the other side, in its own gym, Levski made only 1 three-pointer in more than a quarter of an hour of play.
The two teams went into the break at 46:29 in favor of Peja, after the Kosovars managed to carry out almost twice as many attacks as Levski in the half.
Peja started the second half with 3 3-pointers and the gap had already reached 20 points, despite Levski's efforts. Among other things, Peja played with a huge spirit that gave them ease in both phases of the game.
Levski briefly managed to come close, but it was difficult to think about a turnaround.
The hosts won the third part with a point, and in the last part they were equal, but the intrigue was already over.
David Joseph was the top scorer with 25 points, after 5 triples, Bradley Waldow added 18.
Alan Arnett finished with 19 points in 25 minutes of play, plus 6 rebounds.
FULL GAME STATS
News
Next Game
No Games Scheduled