Statement of Delasport Balkan League Sports Director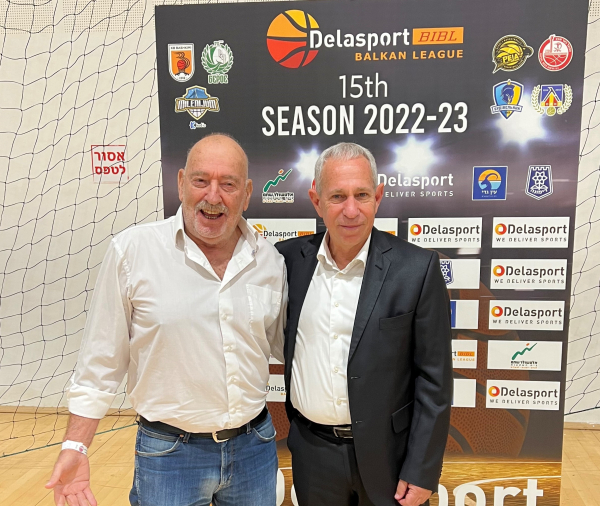 22-03-2023 | 12:47
Dear all,Yesterday BC Levski 2014 and KB Bashkim were disqualified from BIBL season 2022-23 as they can not travel and play according to the official program of the league.The main reason is that each team can not and will not play with an efficient and strong roster. it is against the Basketball - FIBA - BIBL rules and regulations. We can not agree that the outcome of the games in the Balkan League will be clear even before the game starts.The night before 24 hours before BC Budivelnyk traveled to Bulgaria for 2 official games, The management decided to stop playing any international games including the Balkan League.
The Balkan League will finish the 15th season.
The fact that we are facing almost every day new challenges and problems will not stop us. our way- our target - our dignity is to provide to the teams that registered and playing in our league the fairest and correct league without providing to any other team any disadvantage the others.We will not agree that games in the Balkan League will be decided already before the game starts as teams will play with 6-7 players and without foreigners as some of them can not travel abroad. This issue is critical and we in the Balkan League will not give our hands to support it.
We are committed and determined to finish season 2022-2023 with the four clubs - BC BEROE - Hapoel BEER SHEVA/ DIMONA - KB PEJA and KK MILENIJUM KODIO teams that all the season respect and played all the games in a professional way as hosting and guest teams without to create any problem.
We will finish the regular season with 2 more games and in the end of April ( the original dates) with the Final Four - FRI 28.04.23 and Sunday 30.04.23 We will have the 15-season final - F4 of DelaSport Balkan League in the most professional and respectful way. respecting all 4 teams- the players- coaches - team members- referees- sponsors and partners.The location of the Final Four will be announced in the first week of April.Sincerely,Shay Shtriks,Sports DirectorDelasport Balkan League
News
Next Game
12 Dec 2023

KB Sigal Prishtina
KK Plevlja
Schedule
|

12 Dec 2023
KB Sigal Prishtina
KK Plevlja

|

18 Dec 2023
PAYABL EKA AEL
KK Lovcen 1947
All times are local time