Levski discontinues with Delasport Balkan League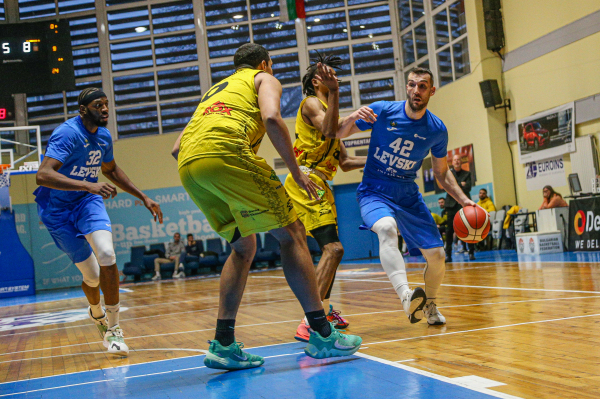 22-03-2023 | 12:37
The team of Levski 2014 will not take part in the remaining season of Delasport Balkan League. The Bulgarian team forfeited 2 games in Kosovo and according to Regulations is taken out of the League.
Here is Mr. Shay Shtriks's statement on the matter:
BC Levski 2014 did not travel to Kosovo to participate in the games as according to the information that the league received the head coach of the team refused to travel to the games without the foreign players of the team which are registered in the team and is in the official list of players of BC Levski 2014 in BIBL.On WED 15.03.2023 and THU 16.03.2023 BC Levski 2014 should have been played in Kosovo two official games in the regular season of DelaSport BIBL season 2022-23RS39 - WED 15.03.23 - KB BASHKIMI vs BC LEVSKI 2014RS13 - THU 16.03.23 - KB PEJA vs BC LEVSKI 2014Moreover, as the Sports Director of the Balkan League, I have the responsibility for the other teams, our sponsors, and our partner not to allow any team to participate and to play official games in the league when I have the information in advance that the team will not play with the best official roster.The outcome of the decision of BC Levski 2014 not to travel with the best roster and not to travel at all to the 2 games is that KB Bashkimi and KB Peja are awarded and won the games. The score shall be 20-0 (twenty to zero) and the forfeiting team shall receive 0 (zero) points in the classification. Second forfeit: the club shall be disqualified for the remainder of the BIBL competition. In addition, the participation deposit shall not be reimbursed to the same club.The decision was taken according to the official regulations of BIBL season 2022-23 according to Article 8.4.16 and 11.2.2As the team was not ready to play less than 48 hours before the game, then the team shall lose the game by forfeit and a fine shall be imposed on the team involved. Unfortunately and the fact that the team can not guarantee that they can travel to the other away games with the full roster of players including the foreigner leave me no other option only to disqualify BC Levski 2014 from the remainder of the season.
News
Next Game
No Games Scheduled