KK Milenijum Kodio ends regular season with home win against Beroe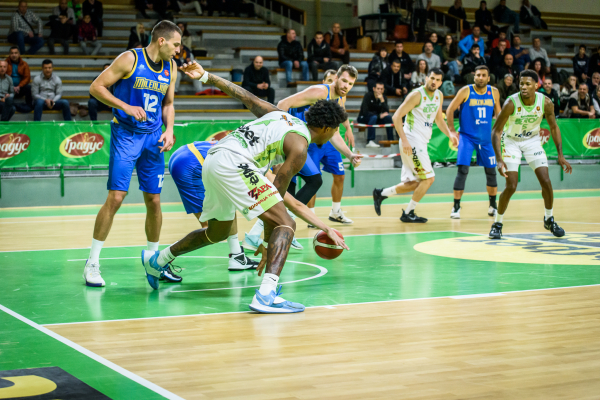 30-03-2023 | 00:09
The regular season in the Delasport Balkan League ended with KK Milenijum Kodio winning against Beroe - 99-93.
Despite the result, both teams continue to the Final 4.
The Bulgarian team was without Alexander Todorovic and Darius Hall in the match.
After a close game in the beginning, the hosts began to make a difference and after ten minutes they were ahead by 6. Beroe didn't leave it that way, increased the speed, and at the break turned it over to lead by 4.
After the break, however, the roles were reversed again. Milenijum took advantage of the many turnovers of its opponent and again led 76-69 after the third.
By the end, the hosts increased the gap even more, and despite Beroe last efforts the win stayed in Podgorica.
Milos Jovanovic was the top scorer for the winners with 24 points.
For Beroe, Alexander Andreevich was the best with 28 and 11 rebounds.
News
Next Game
No Games Scheduled