David Efianayi praises Delasport Balkan League: We are in the Final 4 and now it's about just winning the whole thing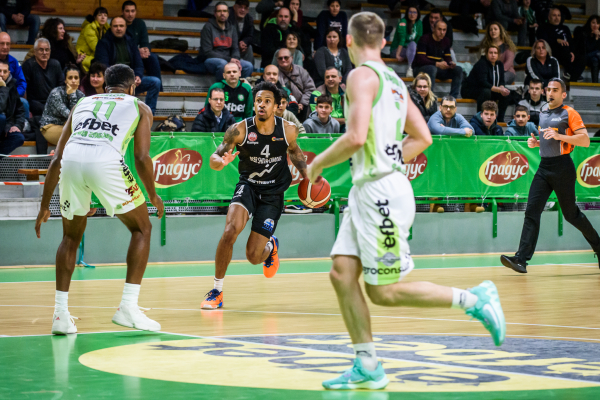 20-04-2023 | 11:01
Hapoel Be'er Sheva star guard David Efianayi is playing an essential role with the Israeli team this season, leading to Delasport Balkan League Final Four in Stara Zagora.
As the tournament approaches, David shared his thoughts and praised the opportunity to play international basketball within Delasport Balkan League.
"We have been playing very well. Every time that we were able to compete and play together is a good feeling. Being able to travel a little bit outside of Israel and compete at a good level is a good feeling.
I think we are really prepared for the Final 4. We are going to take the next few days to practice and work on ourselves. If we play together, play defense, and play with energy we will be fine.
We are in the Final 4 and now it's about just winning the whole thing.
We want to be as competitive as we can and to be the last team out there, to win the trophy."
Watch Delasport Balkan League Final Four from April 28th to April 30th to find out who will be the Champion!
News
Next Game
No Games Scheduled