Huge scoring game sent Hapoel Beer Sheva to the Final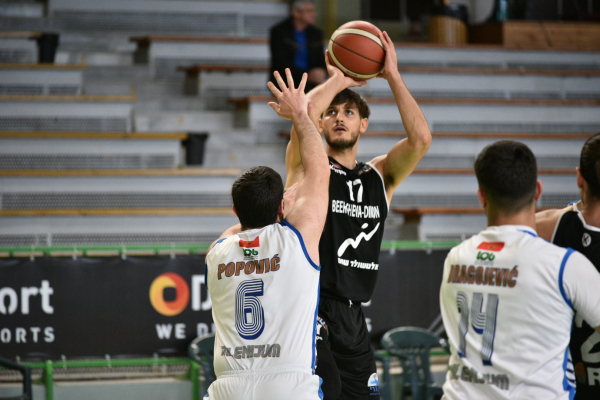 28-04-2023 | 18:26
17 triples and 37 assists were the key to
Hapoel Altshuler Shaham Beer Sheva/Dimona
securing a spot in the final game of Delasport Balkan League.
Hapoel Beer Sheva
reached a season-high in points win against
KK Milenijum Kodio - 123 - 72.
Short-handed Milenijum was never able to respond to the powerful opponent and despite great scoring by Aleksa Mandic will remain to play for 3/4 place.
Being one of the best teams all through the season, Hapoel Beer Sheva showed prepared and focused for Semifinal Game 1. Even a 64-38 lead at the break didn't drop the Israeli determination.
Ron Zipper
emerged in the second half to finish with 7 three-pointers - one more than Mandic for Milenijum.
A majestic performance in passing - 37 assists were made by Lior Lubin players for the win.
Hapoel Beer Sheva felt comfortable in Stara Zagora and sent a strong message to the other finalist.
7 Hapoel players scored in double-digits while Netta Segal had no points but 11 assists!
Zipper finished with 21, David Efiyani with 20.
Mandic got 24 for KK Milenijum Kodio.
FULL STATS
News
Next Game
No Games Scheduled